Terry Teegee doesn't seem too worried about the Harper government's recent approval of the Enbridge Northern Gateway pipeline. According to the tribal chief of the Carrier Sekani Tribal Council, the announcement's low profile -- with no press conference or minister made available for comment -- signals waning support for the pipeline from the prime minister.
"I think they're just going to throw it out there and let it die, that's my sense of it. If they were 100 per cent sure, and really wanted to get this project off the ground, there would have been some backup statements for it."
The Carrier Sekani Tribal Council operates out of an office in Prince George, and represents eight separate First Nations. Taken together, their traditional territories cover a massive swath of central B.C. And the Northern Gateway's proposed route travels through the entire width of their territory from east to west.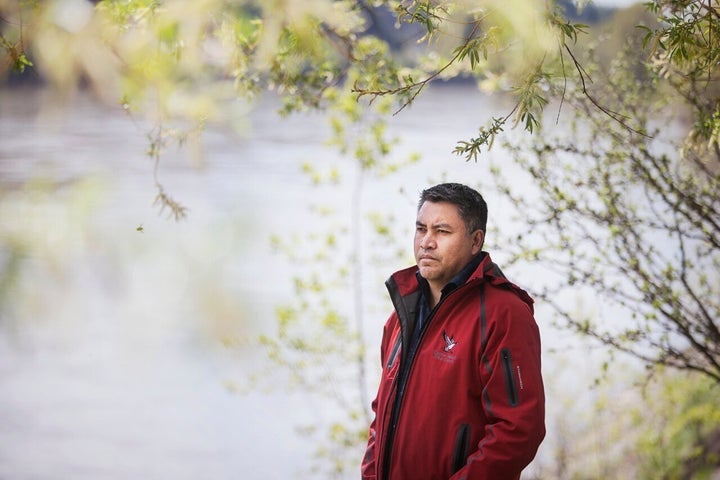 Photo Credit: Natanael Johansson
That's why Teegee and the CSTC have taken a keen interest in the proposed pipeline from day one. "When it first started, we reviewed it under our terms, saw very limited benefits, and a lot of risk. In the end, our people said no," he says.
Teegee and the CSTC have been at the forefront of opposition to the Northern Gateway since the project was announced in 2006. That same year, the CSTC filed a federal court challenge to the establishment of the Joint Review Panel (JRP) tasked with assessing the pipeline project. "That really delayed them a couple of years," says Teegee.
And there are more court challenges coming, with two CSTC member nations, Nadleh Whut'en and the Nak'adzli Band, having already filed suit in federal court demanding that the decision to approve the pipeline be overturned. The CSTC will be meeting in a few days to discuss their own legal action. As Teegee notes, there are First Nations all across the province ready to tackle lengthy court cases in order to stop this pipeline, and there are plenty of people willing to finance them. Leadnow, a national independent advocacy organization is just one group considering raising money to fund such legal challenges.
But Teegee isn't happy about spending more time and money fighting Enbridge.
"In the end, we're wasting all of our energy and time on this project that's ultimately dead, when we should be using our resources to find sustainable jobs, looking at green projects, other things that are the future," he said. "The reality is with climate change, we have to get away from fossil fuels. It's an archaic resource, and we need to realize a different future. Maybe this is our tipping point to finding a new future."
He noted that the CSTC is currently working on a number of alternative energy projects, including a bio-energy plant using wood waste in Fort St. James, and a new school on the Nak'adzli Band's reserve that uses geothermal for heating. Some CSTC bands are also putting up monitoring stations to determine the viability of wind energy.
Teegee says First Nations also need to move beyond just protesting. "It's really easy to say no, but what's difficult is finding the alternative. We have to say yes to wind turbines, solar energy, geothermal. Green energy is there for the taking, and we have to start looking at those projects and start weaning ourselves off fossil fuels."
For now Teegee can take comfort that the combined political strength of B.C. First Nations and their allies will fend off the Enbridge Northern Gateway. But he is also facing six more liquified natural gas pipelines proposals that cut through the CSTC's traditional territory.
"We're just one part of the project, midstream dealing with the pipeline, but there are effects upstream and downstream. We're opening some dialogue with some of the First Nations in northeast B.C. where the fracking is happening. We have to have an overall look."
Perhaps Ottawa could take a page out of Teegee's book.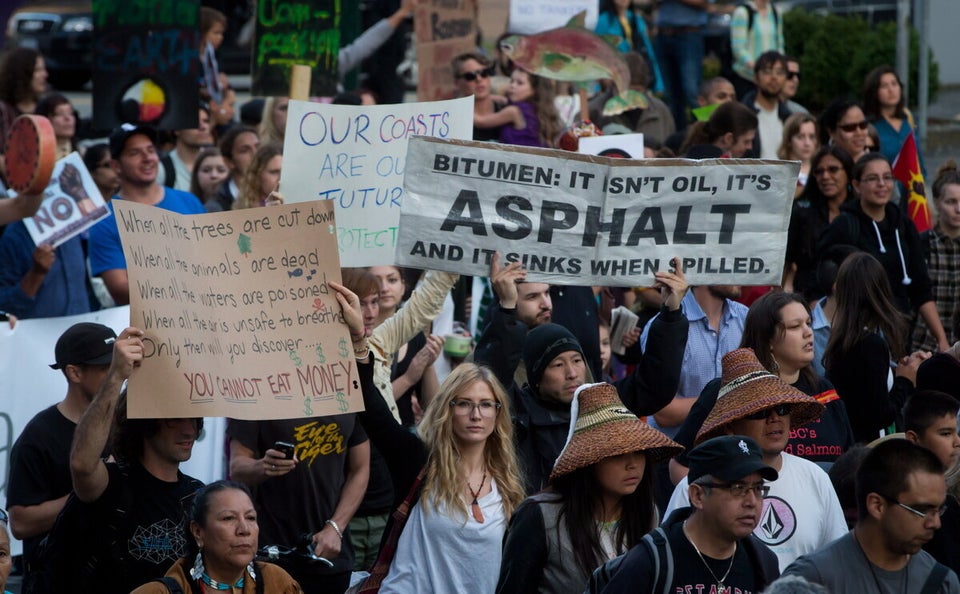 Enbridge Northern Gateway Pipeline Protest, June 2014