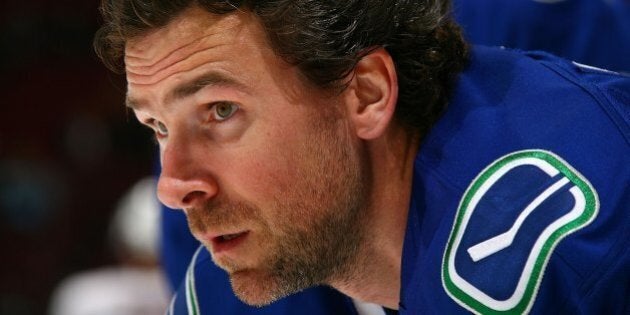 Everyone has a bar story. You know, the yarn your friends goad you into telling again and again because it never fails to entertain. For me, it's the tale of how I used to stalk former Vancouver Canucks captain Trevor Linden.
I suppose it began in high school. My godfather took me to my first Canucks game and I was hooked. My girlfriends and I began obsessively following the Canucks' ups and downs -- I suppose there are worse things to get obsessed with in high school -- and immersed ourselves in the players and their stats.
Linden was my favourite player. At 21 he was the team's youngest captain, and had a Prairie work ethic and wholesome charm that swept me off my teenage feet. My bedroom and locker were plastered with his image. I'm sure I wasn't the only one in B.C.
My friends and I made sure we lined up when tickets went on sale before each season (this was before the Internet, kids), and we carried handmade signs to each game to see if we could get on the highlights (we didn't; our signs were woeful).
We quickly learned to join the crowds behind the Pacific Coliseum after each home game to get the Canucks' autographs. Then we started noticing which vehicle belonged to each player, and just waited for them there in the parking lot, away from the arena. Clever, right?
And while we would loiter around the players' cars, sometimes we would happen to notice mail they left strewn on the seats. And sometimes we could see their addresses on the mail. So we accidentally figured out where they lived.
One day, I got it into my head that I would really like to have Trevor Linden write a letter to me. Not a form letter, or a brief autograph, but a real missive in his handwriting. (Look, I was a teen, OK?)
I decided it would be a smart approach to write Trevor a letter (c/o the Canucks office) every week until he wrote back.
After a few months, I ran out of things to say. So I thought it would be a good idea to tell him all the things I knew about him -- to prove what a big fan I was.
I wrote about how I knew his family ran a construction business back in Medicine Hat, and how he lived in Vancouver's Point Grey. I told him I knew his girlfriend's name, and how her dad enjoyed mushroom picking.
In hindsight, I agree, this may come across as a tad alarming. But at the time, I was being inquisitive. Passionate. Persistent. And the funny thing is, people just start telling you things and sharing stories once they find out you're interested in something and that and you're willing to listen.
After about three months, I got a letter in the mail. From Trevor Linden. In his own handwriting.
I still remember his response verbatim:
Dear Andree,

Thank you for being such a great fan. But every athlete, no matter what sport they're in, needs their privacy. Having said that, I hope you have a great season.
I was overjoyed. I got my letter!
Shortly after that, I met Linden at a Canucks charity function. I had brought with me, um, an oversized painting of him that I did in art class. I asked him, "Could you sign this, for Andree?"
He looked at me and his Sharpie hovered in the air for a few seconds. "Oh. So you're Andree," he said. Then he graciously signed my painting and handed it back with a smile.
Shortly after Linden led the Canucks to the heartbreaking 1994 Stanley Cup finals -- secretly playing through the last series with cracked ribs -- I left Vancouver to attend journalism school in Ottawa.
I like to think that the traits I unknowingly developed during those teenage stalking years have honed my skills as a journalist: tracking down sources, uncovering information, and knowing that it never hurts to ask.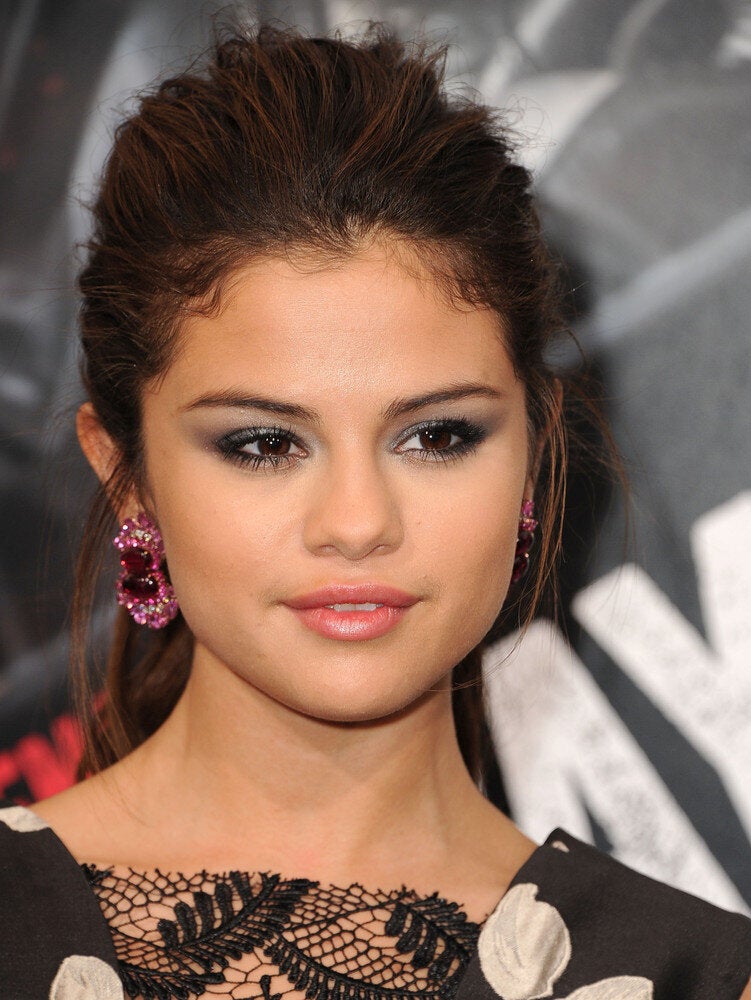 Celebrities With Stalkers