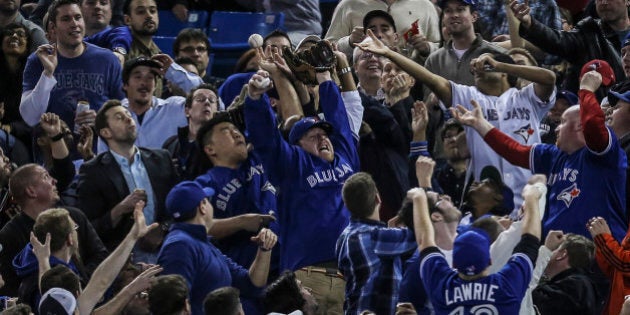 I can't watch. I can't help but watch. I can't believe -- because I've been burned too many times before -- and yet, I've gotta believe. I try not to get ahead of myself. But, honestly, I'm not only ahead of myself, I'm beside myself.
The Toronto Blue Jays, you see, are (drum roll, please) in first place in the American League East, two games up on the dreaded and dastardly New York Yankees. For the first time in practically forever there will be meaningful baseball in The Big Smoke in autumn. For the first time since dinosaurs roamed Earth and Devon White roamed centrefield, the Jays are front and centre in the playoff picture. For the first time since touch-'em-all Joe Carter hit his historic three-run, walk-off homer to lift the locals to their second-straight world championship nearly a quarter-century ago, your Toronto Blue Jays may just (gasp) find themselves in the World Series.
For a baseball junkie living north of the 49th parallel, these are heady times. They are also unhealthy times. Seriously, my stress levels as of late are through the roof. I'm not sleeping well. On a good day, I'm edgy, moody, distant, distracted and grumpy (ah, more so than usual).
For the uninitiated: following a pennant contender is sheer ecstasy and sheer agony. I'm on the edge of my seat, practically living and dying with each game, riding the roller coaster of every inning, hanging on every pitch, praying to the baseball gods and talkin' ceaseless smack to my television -- that is, when I'm not gnawing my fingernails to the quick. Or ripping hangnails right up to the second knuckle.
Yep, this is definitely a good news/bad news scenario. Since the MLB All-Star break, the Jays -- employing a potent mix of suddenly stingy pitching, acrobatic defence and jaw-dropping offence led by MVP candidate Josh Donaldson -- have been on fire. Since GM Alex Anthopoulos worked his trade-deadline magic (say hello to the stellar likes of David Price, Troy Tulowitzki, LaTroy Hawkins and Ben Revere), the team has been otherworldly.
Oddly enough, as the Jays fortified their lineup and catapulted north in the standings, my health sailed south. To those unfortunates around me, I seem a lot like Bob Wiley, Bill Murray's character in the movie What About Bob? as I endure "dizzy spells, nausea, cold sweats, hot sweats, fever blisters, difficulty breathing, difficulty swallowing, blurred vision, involuntary trembling, dead hands, numb lips, fingernail sensitivity, pelvic discomfort..." all over the course of a single inning of a tight game.
After a particularly tough loss, I visited my doctor who confirmed that I've got a bad case of Blue Jays Fever, and that these days in these parts, the fever is endemic. The doc suggested I take a few days off of baseball. You know, just turn off the television, the radio, all social media and forget about the game(s).
Trouble is, I can't. For the aficionado, a pennant race is all-enticing, all-absorbing. And for a sports guy -- a lifer in the business, a guy who also happens to have baseball in his blood -- I'm acutely aware of just how ephemeral success in sports can be. One day the planets and stars align, the next day they inexplicably fall from the skies.
So, I ride this celestial rocket. I attempt to live in the moment and not get ahead (or beside) myself. I take it one pitch at a time. And I try to keep in mind that the pennant race for which I've been pining practically forever really should be pure pleasure, not pure pain.
Hey, Toronto -- hell, hey Canada! -- your Blue Jays have been reborn. And their rebirth is killing me.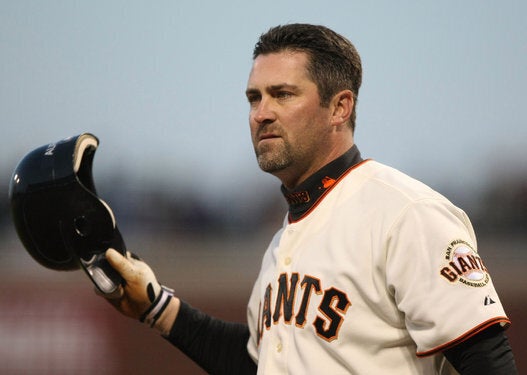 2015 Baseball Hall of Fame Ballot