Hello, hockey fans and welcome to... Day 30 of Lockout Lunacy. That is, 30 days since the National Hockey League's collective bargaining agreement expired and league commissioner Gary Bettman effectively told the players to get the puck out of here, officially ushering in the fourth work stoppage in league history.
Initially it was hoped that the lockout would be brief (how hard can it be to divide a $3.3-billion pie)? Shortened training camps, maybe the loss of a few pre-season games, and then logic and common sense would prevail amongst the pie-cutters, right? Wrong.
As the days progressed, talks between the two warring factions did not. The owners, led by Bettman, and the NHL Players' Association, led by executive director Donald Fehr, upped the rhetoric and dug in their heels. Any talks held were on "non-essential issues" (Who's going to pick up the tab for the sushi? Who's going to win The X Factor? Who's buried in Grant's Tomb? That sort of thing). Essential issues -- the kind most negotiators like to tackle up-front -- were left locked-up in leather briefcases.
All of which has led us to: hope suddenly disappearing faster than regular-season games. Players skating off to Europe to ply their trade with teams based in places they could not find on a map, even if given clues. Teams laying off personnel. And offshoot industries -- everything from taverns owners to the television networks that bring us the games -- beginning to lose their shirts. Oh, and fans fast losing their patience.
There are three types of people in this world: those who don't give a hoot about hockey, those who are peripheral fans of the great game, and those who are hockey fanatics. The first types naturally don't care about the work stoppage. The second types have easily, painlessly moved on to other sports, and other forms of entertainment: who knew that darts or Dancing With The Stars could be so doggone riveting? However, it's the third type -- the hockey fanatics -- that I'm truly worried about.
These sad souls are suffering severe withdrawal pains. They know not what to do with their spare time, or, for that matter, their lives. As a kind, caring, empathetic individual, I feel their pain. As a Dr. Phil kind of guy, it's my duty to to help them find distractions from that pain -- to help them find things to do that might fill the giant void in their lives. To that end, I humbly suggest, as a means of surviving Lockout Lunacy:
Get the old punk band back together. Spring your drummer from jail, your guitarist from his mom's basement, your bass player from his fourth floundering marriage, and take Eat Paste & Die on the road for a reunion tour. Despite what concert promoters will tell you, I'll bet there's plenty of demand, and plenty of coin, in such reunions.
Write a bestseller on an unlikely, but timely topic: Fifty Shades of Gray (as the population ages, more and more people are forced to live with unsightly gray hair; help them cope with this burden).
Take up a hobby that's both distracting and fun. Like corn-shucking. Or grouting. Grouting is basically a party between tiles. As an aside, and this is a fact: ladies love guys who grout.
Manscaping. You know how you've never really had the time to fully beat the man-hair into submission? Well, suddenly, time is on your side. Shave your back. Your knuckles. Prune the old eyebrows. Who knows, by the time you finish hacking back the nose hairs, the lockout may well be settled.
Travel. Buffalo's beautiful at this time of year.
Try your hand at poetry. Hmmmm. What rhymes with puck?
Or, if you're beyond distraction and beyond being consoled, simply remain hunkered down and miserable in your man-cave, harboring your hate for Bettman and your festering frustration with Fehr. Who knows? In time, perhaps logic and common sense will prevail. I'm personally not counting on it, but.perhaps.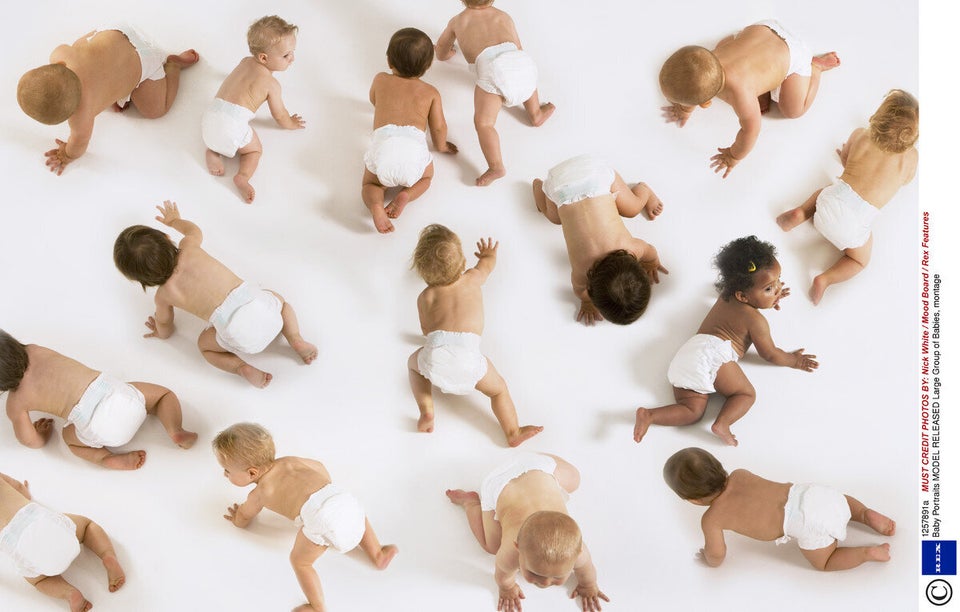 Six Things To Do If The NHL Lockout Continues