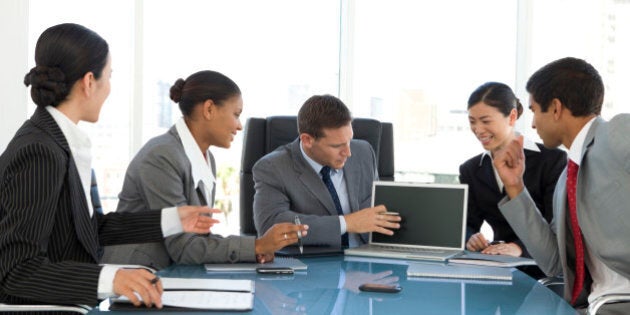 It was great to be back at the Shared Value Summit in New York in May. Professor Michael Porter from Harvard Business School passionately spoke about why shared value businesses are the successful businesses of the future. During his keynote I looked around the room and I saw the audience vigorously nodding repeatedly, and eagerly sharing their examples. It struck me that once you learn about shared value, there is no going back. Creating shared value makes so much sense that you can't imagine doing business any other way.
Creating shared value is about building both economic and social value. It is not about "shared values," which is a common misunderstanding. It is far beyond an academic concept and is also beyond social enterprise start-ups. It really hits scale when large organizations change their corporate strategy and use shared value to change their business models. And this is happening. For example, Philips and BD medical instruments both make products that solve health issues and create employment in third world countries. Yara Intl uses shared value to transform the fertilizer market in Africa to grow their business and increase crop yields for farmers. Also marketing and health insurers use shared value: Discovery Group and Vitality give points to people for being healthy which reduces their premiums, and AIR MILES for Social Change gives points to reward Canadians for healthy and environmentally-friendly behaviours.
So why is every business not using shared value? What are the barriers to a full market transformation? I asked Porter himself what keeps him up at night about shared value's future. He said what concerns him is there is a quiet war going on between business and society. Business has still not been given full license to "do good" by some parts of society. Past incidents of corruption and greed in business has tainted big business. Business itself needs to be willing to invest in changing models and systems. The attitude shift that has to come about is significant. His optimism shines when he says that shared value leaders are the army with the power to break through this barrier and change perspectives.
Thinking about this army, the shared value movement needs leaders who are strong social change pioneers. We need strong intrapreneurs and changemakers who have the fortitude and commitment to transform their organization from the inside out. Leaders who also will take on transforming the relationship between society and business. To do this, I've come up with six critical traits that based on my experience a shared value leader must possess:
Passion: You must passionately believe in shared value
Pace: Things are changing quickly and you need speed
Push: You need to influence internally and externally constantly
Perseverance: It is difficult -- there are many barriers you have to persevere through
People: You can't do it alone -- you need lots of support & collaboration
Pluck: You need courage to forge new paths
If you are keen to apply shared value to your organization, here are some tips from Porter. He says it is critical for a shared value initiative to be part of a corporate strategy with key basics like unique value proposition, pricing, and customer targets. Once you have all these things in place, then you are ready to ask: How can we still deliver these things with a different way of operating that drives social value? Porter offers three ways to do this: Create new products and services innovation, increase productivity, or extend the value exchange and collaborate for collective impact.
Shared value is a key strategic play for the future of business and society and is also another way to drive innovation into your organization. There are numerous successful examples of shared value in practice and numbers are growing every day. Because once you learn shared value, there is no going back.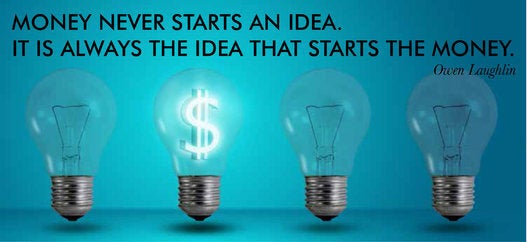 Steps To Setting Up Own Business