sturti via Getty Images
Trying to find a gift that says just the right thing to a new dad in your life? Whether you're shopping for your spouse, brother or friend, it's all about finding the right combination of sentimentality, functionality and overall awesomeness. Here's a list of some gifts that my hubby and I rounded up:
(1) D-I-Y Personalized Hoodie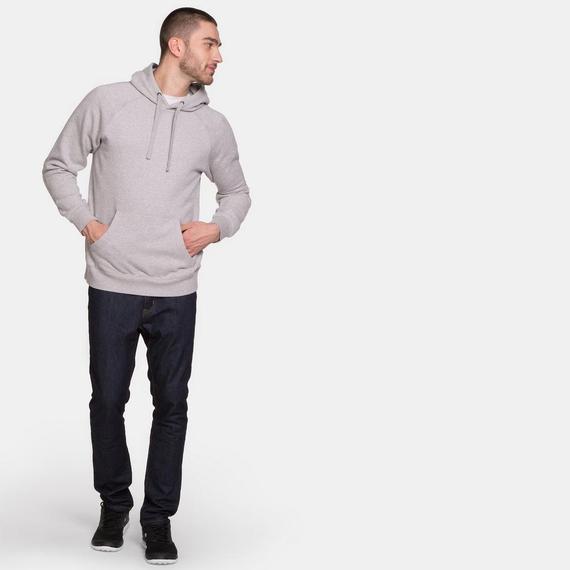 If the new dad on your list loves comfy, casual attire and has a sentimental side to his personality, he'll love this do-it-yourself sweatshirt. Start off buying a classic staple hoodie like this grey one from Sears Canada ($19.97). Then, on a piece of fabric of your choice, trace your child's hand-print and cut it out along the outline. Sew the hand-print inside the front pocket of the shirt so that when dad reaches inside he feels a gentle reminder that he's well loved. It's a sweet, subtle way to say, "Love you dad!"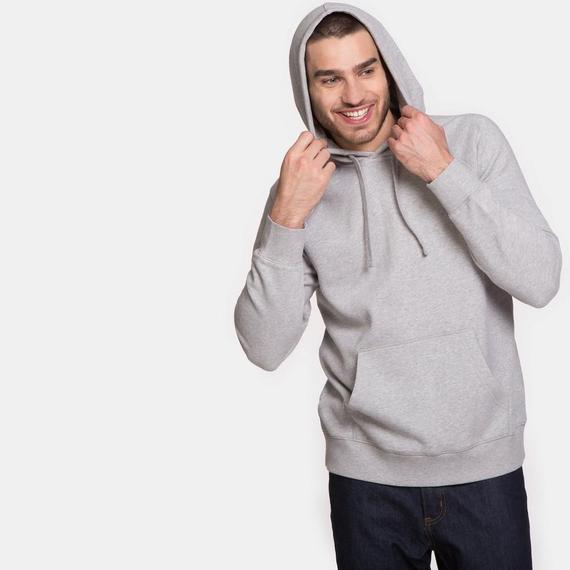 (2) Voice Art Gallery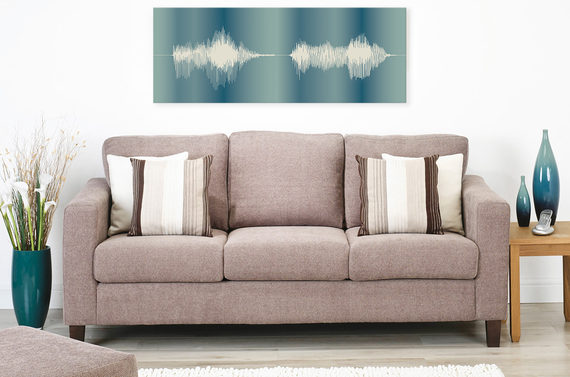 Capture one of baby's firsts in a creative and memorable way - it's called a VoiceArt Canvas print. Simply put, whether you've got a voice file of baby's heart beat from an ultrasound or captured your child's first word, with a simple click on the VoiceArt website, you can convert any sound into an everlasting masterpiece. Not only does the modern art look chic on your wall, but it's an incredible way to remind dad of a magical moment in his life. There's a simple online ordering process (with four different ways to submit your recording) that guides you through it all. Whether you capture lyrics from a favorite lullaby or your child saying, "I love you daddy," this gift is a unique, thoughtful and stylish keepsake.
Note: Order by June 8th to get it in time for this Father's Day.
(3) Dockers for Dad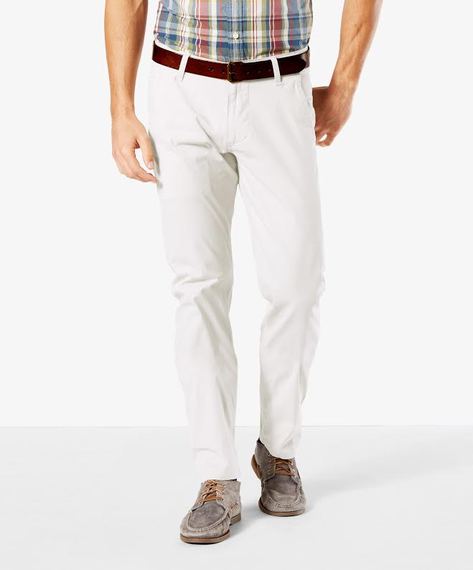 For the fashionable man in your life, these new Dockers are the perfect pant. Not only are they chic and tapered (for the slimming, slick fit) but they're cotton and comfortable so even the more style-resistant guys will feel at ease in them. They're at a great price point (we found them for $49.99) and come in a variety of colours. To amplify meaning on Father's Day, you can always do our D-I-Y hand-print suggestion (from #1) in one of the back pockets.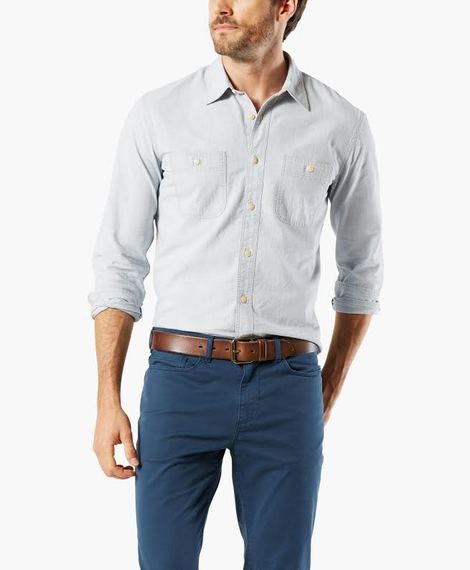 (4) BBQ Smoker Starter Kit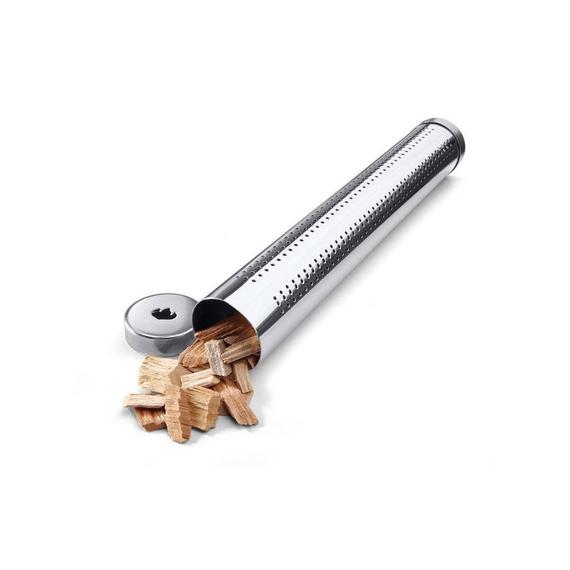 Looking for an ideal gift for the grilling dad -- especially for those men who seem to have it all? This BBQ starter kit from Sears Canada is a great find. You can even take the smoker tube to an engraving shop and get it personalized for the occasion. It's also a fun BBQ accessory that dad can involve the kids with as they get older. This starter kit transforms a gas grill into a smoker simply by filling the tube with the chips of your choice (the kit comes with different options) and then placing it on your grill's sear plates. It works great with fish, poultry, pork, cheeses and herbs. And, you can't go wrong with the price either at $24.99.
(5) Leather Double-Duty Backpack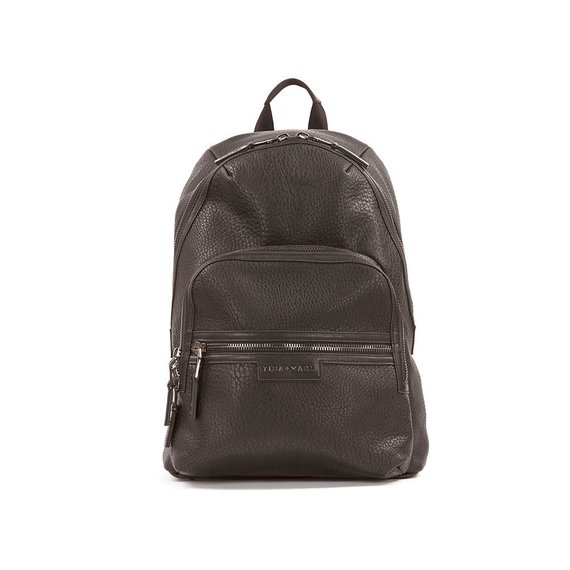 Giving dad his own diaper bag that's hip, functional and masculine is a great way to make him feel those warm fuzzies. And, not just any bag will do when it comes to making that, "I love and appreciate you" Father's Day statement. The Elwood Backpack is an ideal unisex choice that's stylish and practical. It's compact but also fits most laptops and can double as daddy's every day bag. For gift giving, you could have it all packed up for a fun Father's Day outing (with stuff for dad and stuff for baby) and present it to him first thing in the morning. We love it because of all of the slick features like the insulated bottle pocket, laptop slot, easy-to-clean exterior and more.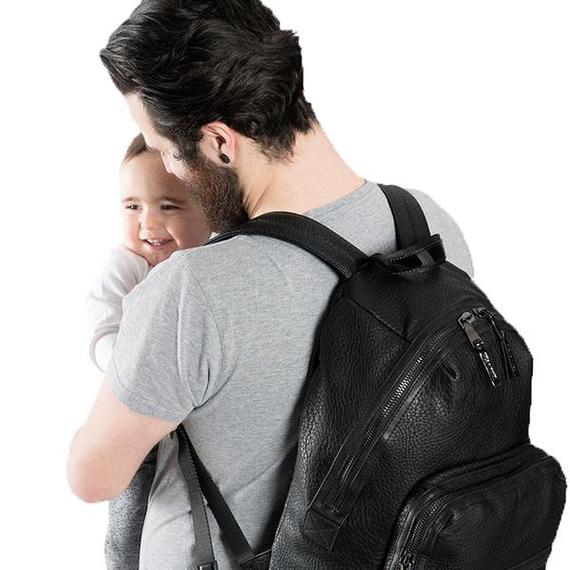 (6) Shoulder Ride assistan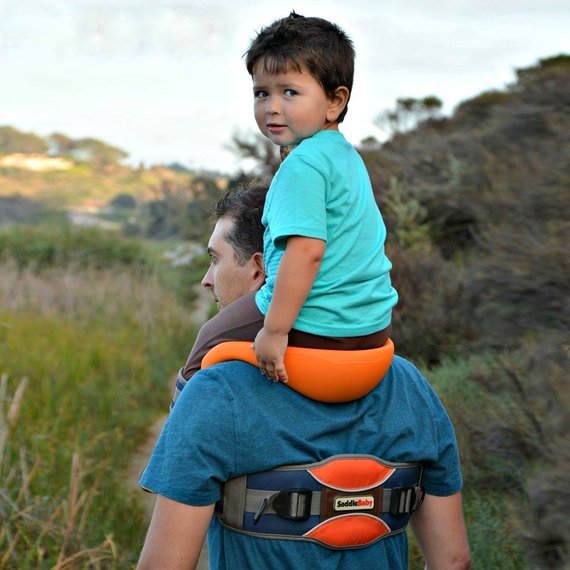 Dads and kiddie shoulder rides tend to go hand in hand. This awesome product from Saddle Baby is a fun way to amp up those rides by providing a padded seat, ankle straps and extra support for the parent. It's a hands-free shoulder carrier designed for kids between the ages of two and five years. The Saddle Baby is a great alternative to strollers for day trips (parks, street fairs, hikes and more) offering a vantage point that kids don't get when closer to the ground.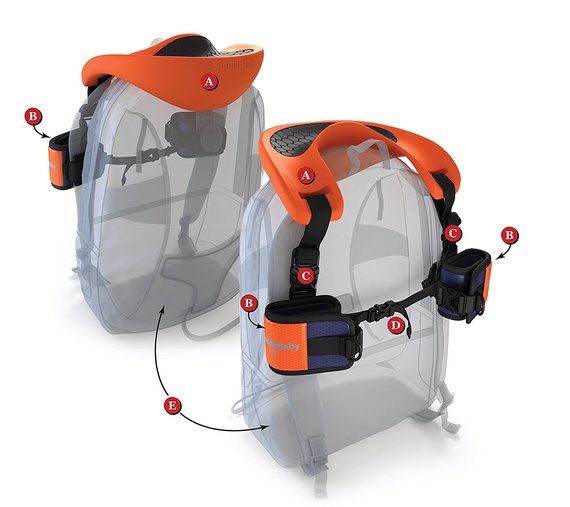 (7) Engraved Leather Belt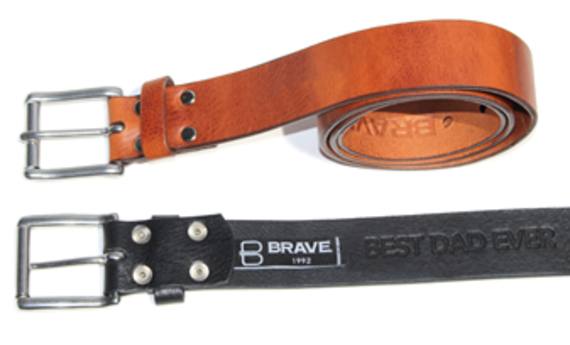 A lot of men appreciate sentimental gifts, but don't always want that bold, "World's Best dad" plastered across the front of their shirt. Canadian leather company, Brave, is offering a great option - they've developed some signature Father's Day engraving stamps to turn their leather goods into family keepsakes. You can choose from a variety of belts, colours and engravings. It's a great way to mark that first Father's Day (and the belt can be passed on from generation to generation)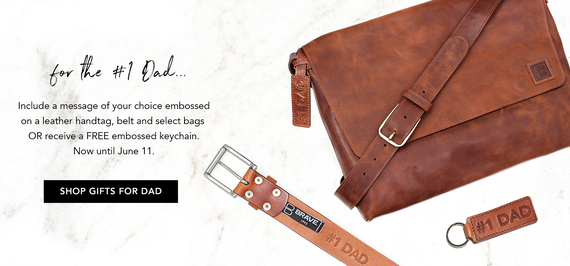 (8) Finger Print Ring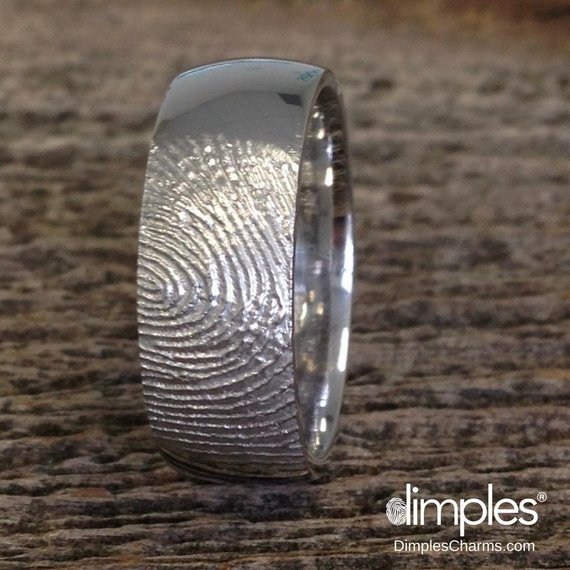 There's just something about finger print accessories that tug at the heart strings. Maybe it's because you can picture how little the finger was in the moment the keepsake was made. Or maybe it's just the time and thought that went into making the gift. Either way, the finger print keepsake ring from Dimples Charms is one of our favourite gifts. All you need to design the gift is online in step-by-step ordering instructions.
(9) Custom Bobble-head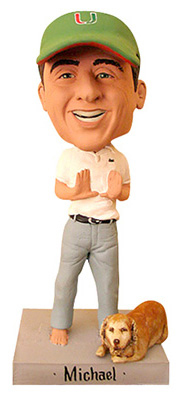 These are a great gift for those dads who claim they don't want anything or for those who treasure their man-cave. Not only are they playful and silly, but Whoopass Custom Enterprise actually takes a photo of dad and brings it to life. You can either get a bobble-head of your baby or dad...or both!
(10) A day with the family
A lot of moms have "a night away from the kids" at the top of their Mother's Day wish list. But with dads it's often different -- they want more quality time with their new baby. Plan a family day incorporating dad's favourite activities. It's a simple, sweet gesture that he'll remember for decades to come. Use baby's hand or foot-print to create a homemade card and then let the memorable day begin...
Follow HuffPost Canada Blogs on Facebook