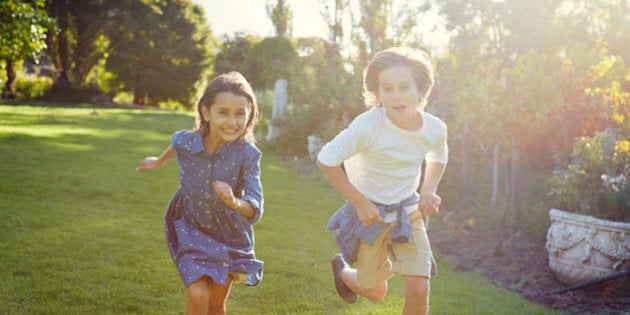 After hugging my two younger children so hard I thought they might pass out, I walk to the car, open the door, get in, and slam the door shut. Before I get the chance to put the key in the ignition, the tears well up and start to pool. Please don't let them see you cry, I think to myself as the tears swell. I feel like Hoover Dam is about to break.
"They'll be fine Mom, it's just for 10 days," says my eldest child from the passenger seat. I'd forgotten that my 16-year-old son is beside me, watching as I try desperately to hold it together.
"I know, you're right... I'm acting kinda crazy," I mumble as my voice cracks. I start the car and look out the window. Fresh from a swim in the lake, my 13-year-old daughter and 10-year-old son are wrapped in colourful towels like gifts. My Dad and my stepmother stand behind them. They are all smiling and waving by the front door to the cottage as we slowly drive away. My heart is breaking but they are fine.
Seven hours and a province later, we arrive back home. Our house feels so quiet, so still. As a busy working mother of three, I really thought I would jump for joy at the thought of my newfound freedom. No need to make a huge dinner every night, no boatloads of laundry to clean and fold, ample time for reading, and endless hours for taking a leisurely stroll followed by a long bath each evening. Shouldn't I, at the very least, be doing a happy dance?
I thought I would feel like the parent in the commercial who skips through the aisles at Staples as he anticipates school being back in session. Far from it. I am really missing them -- something I did not anticipate happening. Everything feels off.
My husband of almost 20 years, a normally happy, jovial kind of guy, is much quieter and more serious than usual. My 16-year-old son, who decided to forego fun at the cottage for fun with friends, feels out of place without his younger siblings around to annoy him. Even the dog seems depressed. And I swear the fish are swimming slower.
There are truckloads of information about how to prep your children on how to cope when they go to sleepaway camp (or when they are away from you for a stretch of time). Where are the helpful hints and tips for the parents who are left behind? How do parents cope when they are faced with a very sudden (albeit temporary) empty nest?
I take a deep breath and bring myself back to centre. I remind myself that the experience we are giving our children -- free of my husband and my watchful eyes for 10 days -- will allow our children to grow in ways they never would with us hovering over them 24/7. While our children are away they will try new things, spread their wings a little, become a bit more grown up, and slightly more independent too.
As I think about how I am going to get through the next very long 10 days in this uber quiet house, the phone rings. It's my youngest who tells me that he found a toad and that he picked it up with his bare hands. There is so much excitement in his voice. I tell him that I am proud he wasn't afraid to hold the toad. Good for him for trying something new.
My daughter gets on the phone and tells me they are going to eat dinner in five minutes. She wants to know if it's okay if she serves herself since I always serve dinner when they are home. "Of course you can serve yourself," I tell her. Good for her for being slightly more independent.
After many I love yous and I miss yous, and I miss you mores, I hang up the phone. My husband and eldest son are waiting for me to start a movie -- a more grown up movie than one we would normally watch if the other children were home. I smile. Maybe these next 10 days won't be so bad after all.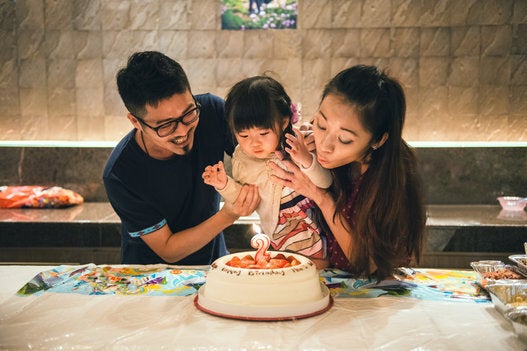 Phrases Your Children Should Hear Every Day