Let's count it down together. The first day of spring is just around the corner. The colder winter months will soon be gone and with spring on our door step, it's time to get moving in the right direction with your life and working on your goals. It's also a great time to reflect on where your life is heading as every new season offers new possibilities and a time for renewal.
Don't Let Anything or Anyone Hold You Back
It was 2009, and I looked out of my Bay Street window and pondered life outside as I grasped another year had passed in my corporate job and knew there was something amiss. I had this feeling there was something holding me back, and I just could not say what. I had a very good job, had security, and more, but over a period of time I grew unhappy and lacked motivation and drive. What was happening to me, and why at this time would I challenge my day-to-day life with thinking about life outside my window? With some soul searching, I realized I needed a game changer, something big. What would life be like in another two years of time; another five years? In my search for answers, unknowingly, my life was about to make a 360 turn when I entered the MBA program at Western University in 2009. With some good planning including financial planning, I was off.
I embraced the unthinkable. My friends told me I was crazy -- going to school full time, working and managing a family? I didn't let their comments hold me back. My time as a student was filled with mini hurdles and challenges. I spent the 18 months of my degree still working, caring for my family and trying to balance a major shift in my time. I had school obligations that took priority; some months required that I spend days/weeks away from home. My partner took over many home responsibilities, but together we successfully managed this life transition. I had a goal in place, with my calendar as my best friend, I was on purpose. Going back to school changed my life forever and opened doors to greater possibilities. I didn't realize how stuck I was. My life's direction is clear. I took charge of my life and did the unthinkable.
If you find yourself at a cross roads in your life, engage in some soul searching.
Four tips to get you unstuck in life:
1. Adopt a winning mindset. Goal setting starts with embracing a winning attitude and overcoming self doubt, uncertainty or fear of failure. This means learning not to let negative chatter in your head or people's negative comments hold you back. Harness your thoughts.
2. Get in tune with yourself. Recognize the signs. If you find yourself unhappy in your life, work or lack motivation and drive, seek to really identify why. It is easy to settle, get complacent and coast. Is this how you really want to live your life?
3. Don't boil the ocean. Set goals that are attainable, realistic and time bound. Goals that are too lofty or vague may be difficult to attain. They can also set you up for disappointment and demotivate you. Dream big, but start small. Find creative solutions to any obstacles that may come in your way.
4. Frame your life around three simple questions: Where am I today? Where do I want to go? And what is holding me back from getting there? Answers to these questions will help guide you on identifying your goals, your action planning and next steps.
Do the unthinkable. Upset the apple cart. Surprise yourself and other's around you! Start researching and planning what's ahead for you. Break down the barriers that are holding you back. Spring ahead. Don't turn back. Greater success is just around the corner.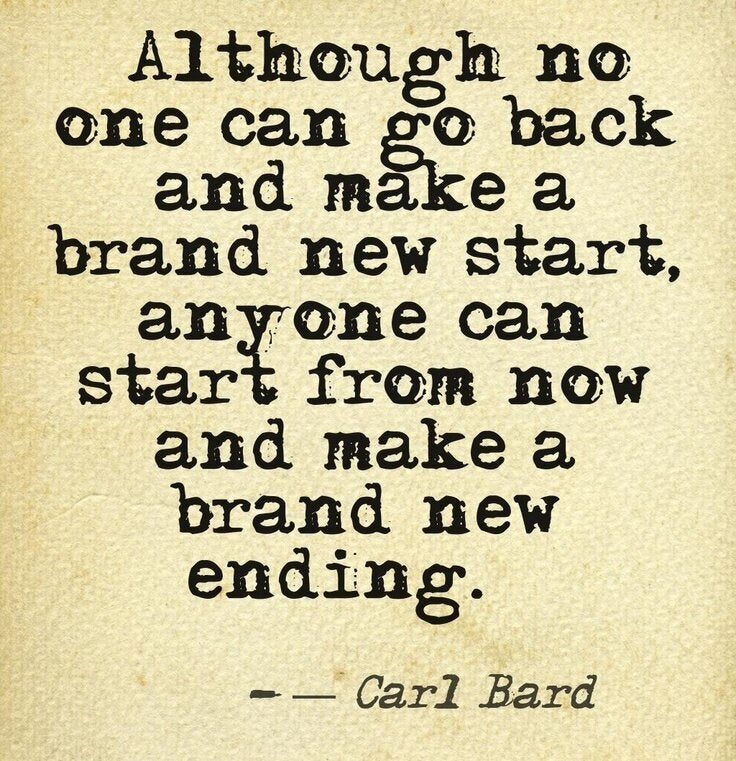 20 Inspirational Quotes For 2014