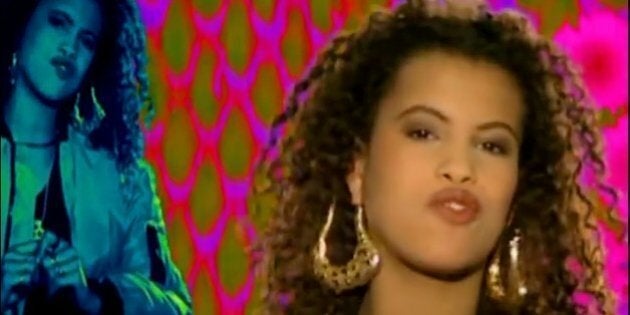 Ray bans. Red vines. Go train station stops in the suburbs. Shorts and high heels. Green tea ice cream. Windows down in my dad's old Toyota Camry. Henry Miller. Beautiful girls from countries I've never heard of. Fresh fish, cockroaches and late-night club crawlers in Chinatown.
Sex in tiny apartments. Dancing with gay boys I'd never met. Inhibition. Open mics and playing guitar. Kensington market vintage. Headphones on. Streetcar wires making mini fireworks. Jamaican patties. Traffic. Hot concrete. 3 a.m. Neon convenience store lights flashing through my bedroom window.
I'm Anjulie. I sing and write pop music. These are the images I have of my summers in Toronto and this was my soundtrack...
Anjulie is a Canadian/Guyanese/Indian Juno award winning, platinum selling artist who's written songs for artists like Nicki Minaj, Kelly Clarkson, Icona Pop, Cher Lloyd, Fefe Dobson, Zedd and Diplo.
Previous releases include hits like "Brand new Bitch" "You and I," "Stand Behind the Music" "Boom" "Colombia," and "Addicted2Me"