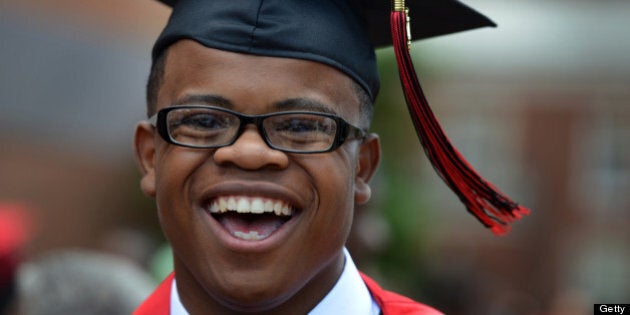 If you had to give some advice to young graduates, what would it be? I threw out this question on LinkedIn as I had been asked to be a commencement speaker at the Sheridan College convocation. I should also preface this by stating that I only had four minutes to speak.
However, my question drew quite a response as people pitched in with what they thought I should counsel the students on. And it was interesting, as the suggestions were often geared to whatever profession the person was in.
For example, the financial planners and mortgage folks all wanted to encourage the grads to take control of their finances, to save and invest, so they could have enough money to get started on the house-ownership ladder.
The health care professionals, on the other hand, were more concerned about their health and strongly encouraged that they follow a healthy diet, look after themselves and remember to sleep.
Others wanted the students to be clear on their direction, to focus and think hard about what they liked to do so they could find their passion. Some acknowledged that change wasn't easy and that failure was OK; it meant you were learning, trying and growing.
I also got directed to some great resources -- including a Ted Talk by psychologist Meg Jay in which she explained that while the early years are ones of growth and development for preschoolers, the twenties are a vital part of adult development. These are the years, she advises, when you need to claim your life and establish foundations for your future career and family. Her concern was that if you put it off until your thirties, there's catch up and you could end up settling for second best in terms of jobs and partners.
There is even a group on LinkedIn, "Commencement Speeches I wish I'd Heard," with copies of commencement speeches from the like of Martha Stewart, Richard Branson and Deepak Chopra.
Well, I am not on their level. Not at all. And after all the input, I narrowed it down to sharing advice from my own experiences, as it seemed more authentic and real.
So like the others mentioned above, I went from what I know and what I live -- entrepreneurship and encouraged the grads to take risks. It didn't have to be starting a business, but stepping out of their comfort zone and trying something new. Being open to new opportunities and not viewing failure as a big, fat mistake, but an important lesson they needed to learn.
I've found throughout my career in working, admittedly mainly with women, that often we are the pleasers, taking on roles and responsibilities because it was expected of us, and putting our own dreams on the back burner. So I encouraged the grads to believe in and to be themselves and to be sure that they were working towards their definition of success, not someone else's.
I also encouraged them to volunteer; to give back, especially if the job hunt took longer than they thought. Volunteering gives them the opportunity to test out new skills and experiences, and to learn what they like to do (or don't). Many of my career moves, for example, came about because of my volunteer leadership roles.
Lastly, I warned them that life happens. They could get sick, lose their job, get a new boss from hell, or have their project cancelled. All things beyond their control, but what they could control was how they reacted. A positive attitude (and sense of humour) would get them through the tough times.
However, I was the last to speak, and by this time it was 10.00 p.m. and 400 grads had gone across the stage. So I have to say, I took the pulse of the audience, cut down what I wanted to say, and instead of ending with a profound and meaningful quote, told them to "go party."
They liked that piece of advice.