Back in 2005, in my first leadership position, I eagerly discussed management philosophy with colleagues. I remember listening attentively to my colleagues sharing their experiences, but was surprised when one of my colleagues commented, "she was the best female leader I ever had." As if there are two categories of leaders? A male and a female leader?
I had never thought about leadership in categories like that. Is it not about personal characteristics, capacity and competence regardless of gender? I believe this is generally true in all sectors of society, including in the armed forces.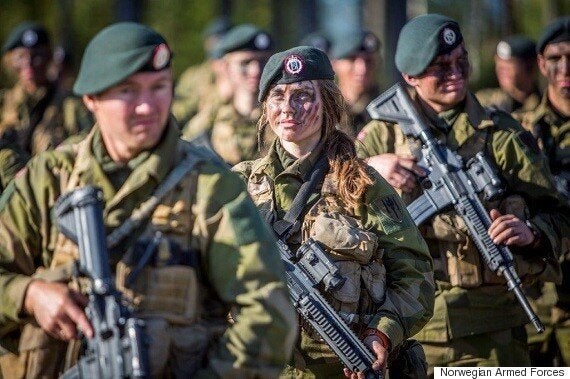 In the United Nations indexes for gender equality, Norway ranks among the most gender-equal nations. Recently we reached a milestone in extending equal rights, opportunities and obligations to both men and women in a sector that men traditionally dominates -- the Armed Forces.
The demands on tomorrow's armed forces are different from those of yesterday's. With the more complex military operations on the ground, and the changing character of warfare, introducing new battlefields as cyber and hybrid operations, the armed forces need greater variety of competences and skills. We cannot simply afford to waste 50 per cent of our talent. Consequently, last year Norway introduced universal conscription also for women.
This was a milestone both for Norway as a society and for the Norwegian Armed Forces. As Norway's Defence Minister Ms. Ine Eriksen Søreide often explains, "Recruiting more women is not only the right thing to do; it is the smart thing to do. It is the smart thing to do because we can select the most capable candidates, both men and women." An equal obligation for men and women to serve in the military therefore has to do with tapping into the full repository of competencies in society. This improves the armed forces at home as well as increases the basis for recruiting more women to international peace operations.
It matters to young women to see other women succeeding as brigadiers, generals or admirals.
Norway has approximately 60,000 potential conscripts to choose from every year. The Norwegian Armed Forces needs roughly 8,000 conscripts annually. Prior to universal conscription, the percentage of females who voluntarily joined the military service as conscripts was about 18 per cent. The first conscripts of the new reform began their service in the summer of 2016. Today, approximately 30 per cent of conscripts are female. This is promising although a strict 50/50 is not a goal in itself. We are proud of being the first NATO country to introduce universal conscription and we are happy to share our experience with allies and partners.
In Norway women gained access to military service in 1976. Since 1985, professional female soldiers and officers have had access to the same roles and positions as men. This includes combat positions. We have had women in positions as fighter pilots, in combat units in different international operations, including in Afghanistan, and as submarine commanders. The first woman appointed United Nations Force Commander was Major General Kristin Lund of Norway who earlier had also served as the first female Chief of Staff of the Norwegian Home Guard. In January this year, Tonje Skinnarland was appointed Major General and Chief of the Royal Norwegian Air Force. The first female Air Chief in the world.
This does not only demonstrate that women are competitive for the top jobs in the Armed Forces. Equally importantly, they serve as inspiration to more women aiming for a military career. It matters to young women to see other women succeeding as brigadiers, generals or admirals.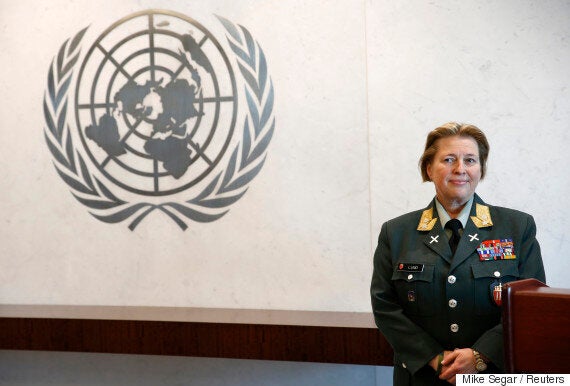 With a more even gender balance, leaders in the Norwegian Armed Forces are more aware of the risk of sexual harassment. It is therefore of paramount importance that leaders are educated to emphasize the code of conduct in their leadership. In Norway, annual surveys monitor the situation, and research is ongoing. Fortunately, very few cases of serious misconduct occur, such as sexual assault. Most often, harassment is verbal. According to the most recent figures occurrence of sexual harassment in the Norwegian Armed Forces is at six per cent. However, although a low figure, any case is one too many. There is zero tolerance for sexual harassment in Norway.
In this context, it is interesting to note that the Norwegian Army and Air Force have introduced shared living quarters for women and men, for reasons of unit cohesion and prevention of sexual harassment. Women and men share rooms only on a voluntary basis. However, female soldiers often request that they be given the opportunity to share quarters with their male team members, as this is an important part of building team cohesion. Researchers monitor the dynamics and effects of shared quarters. So far, findings are mostly positive and more quarters are now introducing shared living.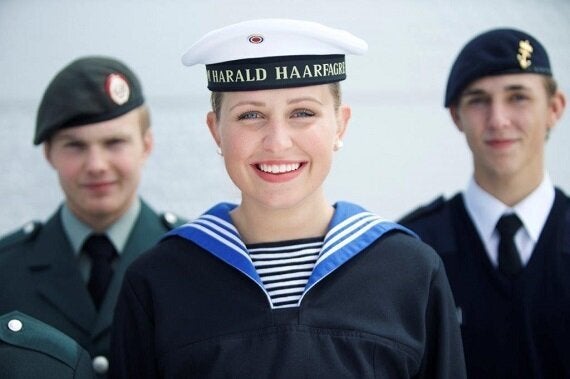 Overall, the satisfaction rate among conscripts in our military service is 83 per cent according to the most recent polls. Interestingly, the rate is even higher among female conscripts at 89 per cent. Furthermore, nine out of ten female conscripts say they will recommend the Armed Forces to others. This augurs well for recruiting women to the Norwegian Armed Forces.
Our operational lessons, in particular from Afghanistan, strongly suggest that implementing a gender perspective enhances operational effectiveness, situational awareness, force protection and mission success. Hence, from a military and defense policy perspective, women in the Armed Forces is not primarily about gender equality. It is more specifically about capability and operational effectiveness.
This brings me back to my question if gender really matters. As is the case across most sectors in society, Norway's experience with women in the Armed Forces is about personal characteristics, competence and capacity fit for the job regardless of gender. This is why it is important that men and women have equal opportunities to choose the career they wish to realize. This is how we get good leaders!
Follow HuffPost Canada Blogs on Facebook