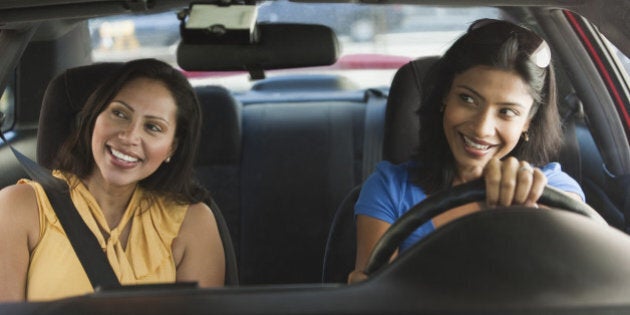 Getting your driver's licence is an exciting time in your life. It allows you the freedom of taking to the open road, either to visit friends, explore far away locales or simply get you back and forth to work in a timely manner. But, with Ontario's graduating licensing program this means these privileges come with limits.
After you've completed enough practice with your G1 -- a minimum of one year since the date your licence was issued or eight months if you've completed a government-approved driver's education course -- you're eligible to apply for your G2. This requires you to take a road test. If you pass the test, you'll receive your G2 licence -- the second of three levels in the graduated licensing process.
Getting your Ontario G2 Licence
While you have your G1, you'll need to get as much practice as possible. During this time a fully licensed driver who has had their G for a minimum of four years must be in the car with you. Once your 12-month (or in the case of passing a government-approved course, eight-month) mandatory period is complete and you feel confident enough with everyday driving situations in all weather conditions, then it's time to book your road test with your nearest DriveTest centre.
On the 20-minute test, the examiner will look at how you handle the basic rules of the road, starting, stopping, turning and passing. They'll watch how you drive through intersections that are both controlled and uncontrolled, and monitor safe driving practices such as steering techniques and obeying speed limits. Last but not least, they'll ask you to parallel park as well as back up into a spot.
If you do not pass the test, the examiner will point out your mistakes and how you can improve. You can try again as soon as 10 days later, subject to schedule availability.
G2 Conditions and Restrictions
A G2 licence has fewer driving restrictions than a G1. You're allowed to drive anywhere -- including 400-series highways -- at any time of day or night. You must ensure that your passengers do not exceed the number of working seatbelts in your vehicle and that your blood alcohol level is zero. That means absolutely no alcohol before getting behind the wheel.
However, if you're 19 or younger, there's an extra rule to keep in mind. Only one passenger 18 and under is allowed in the first six months of having your G2 licence if you're driving between the hours of midnight and 5 a.m. Following that six-month period, you can increase the number of passengers 18 and under to three. This restriction doesn't apply if there's also a fully licensed G driver with four years of experience behind the wheel in the car with you, or if the other passengers are members of your immediate family.
Consequences for Bad Driving Behaviour
If you fail to obey traffic laws while holding a G2 licence, you could be putting your driving record at a greater risk than if you're a fully-licensed G driver. You're still considered a new driver and receiving a traffic ticket with your G2 can not only bump up your auto insurance premiums but also earn you demerit points. If you accumulate nine or more demerit points, you could see your licence suspended for 60 days. This compares to 30 days for G-licensed drivers who have 15 or more demerit points.
Should you be convicted of a driving offence while holding a G2, your licence is automatically suspended for 30 days. On your second conviction, your licence is suspended for 90 days. If there's a third conviction, you will lose your G2 and have to start the entire graduated licensing process all over again.
Auto Insurance for G2 Drivers
If you're thinking about purchasing a car, you'll need to shop around for auto insurance. Even if you're driving someone else's vehicle, you're still required to have insurance and must be added to that person's policy. The policyholder has to notify their insurance company as soon as you get your G2 licence, even if you don't plan on driving very often.
The Next Step -- Getting your G Licence
Once you've completed at least one year of driving experience with your G2 licence -- including as much practice on 400-series highways as possible -- you can book your G road test. This test takes about 30 minutes and includes a highway component as well as more advanced driving skills. Prior to starting the test, the examiner will ask you how much time you spend driving on the highway per week, so it's important to become comfortable with these types of roads before attempting to get your G.
If you do not pass your G test, you have a full five years from the date your G1 was issued to complete the entire graduated licensing process. However, if you don't have your G licence by that date, you won't be allowed to book a test. Rather, you'll be required to start from the beginning again.
For information on how to get your licence in another province or territory, visit:
Follow HuffPost Canada Blogs on Facebook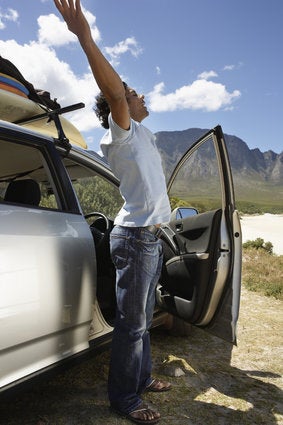 9 Reasons Driving Is De-Stressing