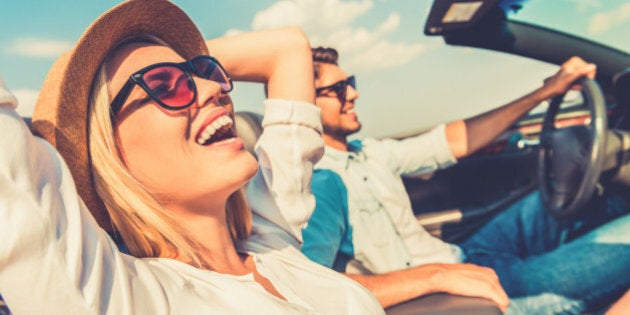 It's the most wonderful time of the year for motorists -- or so you would think. Despite not having to deal with snow or ice on our roads, there's actually a spike of driving tickets and a rise in collisions in July, August and September. According to our customers, more than one in four traffic tickets and collisions happen during the most driver-friendly months.
Reasons Behind This Trend
There are many theories as to why we're seeing this spike during the summer months, but what we know is that from July through September, there are usually more drivers on the roads. Many individuals and families are embarking on road trips, as well as tourists who may be unfamiliar with the territory. This can lead to a wrong turn here or there. Also, summer is Canada's prime construction season and that leads to more congestion, and in turn, possibly more frustration behind the wheel.
Another possible reason for this spike in tickets and collisions? Nice weather may result in motorists feeling more comfortable in the driver's seat. In these predictable, less-challenging conditions, it's easier to let your guard down and lose focus on what's happening in front of you.
What About the Winter Months?
Here's another interesting fact: our customers had the least number of tickets and collisions during the winter months. January, February and March accounted for 23 per cent of each type of infraction. These three months are arguably when the driving is most difficult, but foul winter weather may encourage drivers to pay greater attention to road conditions.
So Who Is the Better Driver? Men or women?
It's the classic debate that has been going on for decades, but there's really no clear cut answer. What we have found is men are more likely to admit to having tickets, while women are more likely to say that they've been in a collision.
Last year, 16 per cent of our male customers said they had at least one ticket on their driving record. For females, that number was 12 per cent. When it comes to collisions, 14 per cent of female drivers said they had been involved in at least one incident, compared to 13 per cent of men.
Do Drivers Improve with Age?
Looking at the overall totals, 15 per cent of all drivers said they had received at least one ticket, while 13 per cent said they had been involved in one or more collisions.
Breaking it down by age, young drivers between 16 and 24 had less accidents than the overall average, coming in at 11 per cent. This may seem surprising, but many of these drivers are only behind the wheel from time-to-time. They may be away at school or don't have access to a car at home. However, younger drivers were more likely on average to receive a ticket, at 17 per cent.
The group with the largest number of infractions are drivers between 25 and 34 years of age. The number of drivers reporting one or more collisions came in at 15 per cent, while 17 per cent stated that they had at least one ticket on their record.
So do drivers improve with age? While the occurrence of collisions is on par with the overall totals, only nine per cent of those 55 and older reported having at least one ticket on their driving record. This may have nothing to do with their age, but rather it could be the cumulative experience of having been on the road for so many years.
Just Remember - You're Always in the Driver's Seat!
Regardless of age, gender or the season in which you're on the road, cautious driving should be practiced at all times. One small mistake can lead to a ticket or an at-fault collision, and that could translate to a hike in your auto insurance rate.
There are always options if you feel that driving infractions are inflating your current premium, or if you're a young driver with a clean driving record and feel you're paying too much for insurance. It's always best to shop around and see if you can be putting more money back into your wallet. InsuranceHotline.com is a great resource to compare quotes and see how much money you could save each year.
Follow HuffPost Canada Blogs on Facebook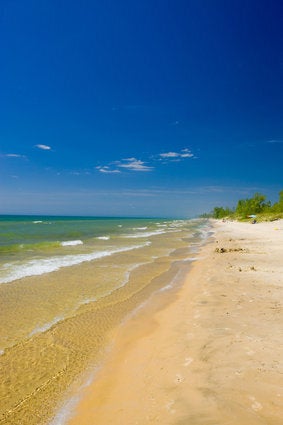 Best Canadian Summer Road Trips