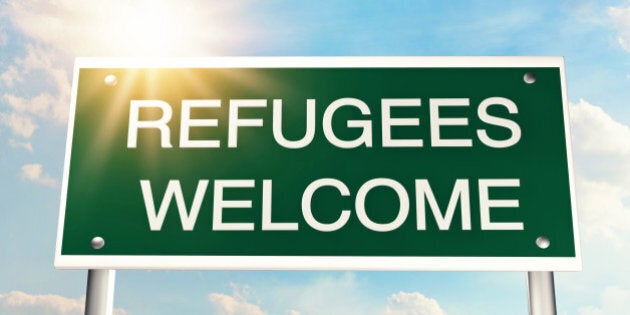 Leaving all that we know -- including our homeland, family members, long-time friends and natural elements -- in order to immigrate to a new continent, new country, or new ways of life can be an anxiety-riddled, intimidating and overwhelming leap.
In this unsettled situation, one's mind races through unanswered questions, assumptions and doubts about the unknown awaiting then. Most of the time, all we have are our hope for the best and our faith in humanity.
As Canada opens its doors to Syrians refugee, memories of my own arrival in this land of immigrants resurface. For some reason, these memories are still emotionally charged. Luckily for me, the most grounding feeling throughout the whole experience is that of gratitude -- gratitude to this country and, most importantly, to my sponsors.
I came to learn the other meaning of the word "sponsor" for the first time at the Canadian High Commission of Pretoria, when -- let's call her Mrs. Salvatore -- explained to me that the only remaining step in my immigration process was to secure sponsors. I was a bit confused as to why I needed sponsors, since I wasn't an important athlete or artist.
I asked more about these sponsors just to make sure Mrs. Salvatore was talking about my case. The explanation was far from Coca-Cola or Nike. "You have been through a lot, and so we need to find you good people who will help you integrate into Canadian society while offering all the support you need," she said.
And she was right. My sponsors, a group of seven people from various churches in Thornhill, were just that -- a group of good people who helped me integrate into Canadian society while offering all the support I needed, and much more.
In a nutshell, my sponsors were my guardian angels in Canada from day one. I remember seeing a group of women and one man holding a paper with my name while waving at the children and I. Their very presence at the airport and their smiles drove away my anxiety.
When the immigration officer handed me my papers after reading to me the official welcome text and explaining that after three years I could apply for the Canadian citizenship, I was overcome by joy and somehow my doubts melted away as I began to hear words of certitude -- words of long-term vision and things to work toward.
My anxiety continued to dissipate as the Canadian sponsors gave my children and I warm hugs in this new, chilly environment. They divided us into their cars with three suit cases of clothes, toys and books, and brought us to a World Vision building where an apartment was prepared for us to use for one month.
Our sponsors came back the next day for the first settlement orientation meeting. The daylight confirmed on their faces, in their hugs, gestures and words their genuine commitment to make sure we were doing well.
The Sunday following our arrival, they invited us to our first Canadian Thanksgiving. We loved Toronto, its diversity, the helpful and resourceful workers of World Vision and the people sharing the same fate and building with us. However, when we begin to feel a bit lonely in our new world, the visit of our sponsors became an expected ray of sun. They never disappointed. They came frequently, rotating by pairs. Even their children became involved.
"Since that day at the airport, these people created a safety net for us and progressively became what I feared I couldn't find in Toronto: they became our extended family."
Always taking turns, they also phoned twice per week. And this was important to me. You see, although Canada is not a conflict zone, when one immigrates, one has this sense of uneasiness. It felt good to have them with us, to know that they were reachable and available any time via phone. It made us feel safe inside. It made us feel surrounded by a circle of warmth and friendship.
After the orientation week, I started looking for a rental accommodation. Our sponsors only stopped coming to these apartment searching trips because I insisted that I was fine using public transportation and navigating other systems by myself.
When we found our own apartment, our sponsors were again present, helping us with the cleaning for two days until the rooms were spotless.
Looking back, I think our relationship succeeded because our sponsors were very good at balancing: they were always with us -- present -- and at the same time willing to give us our space. They asked questions about our well-being, but were never intrusive. They listened to us and gave answers as much as they could -- even donated -- but were never condescending. And their thoughtfulness was holistic.
For instance, they visited the children's schools. The only man of the group, Paul Anderson, took the then-boys to their first haircut and a Big Brothers and Big Sisters meeting. They never complained when we didn't take their suggestions. We had our self-determination in this new chapter of our lives, and they offered an informed guidance. They offered generosity, humanity and hope needed to rebuild our lives here.
If at any time felt one of us was not well emotionally or otherwise, they would make the trip from Thornhill to Scarborough. Always! Since that day at the airport, these people created a safety net for us and progressively became what I feared I couldn't find in Toronto: they became our extended family.
As we became more and more accustomed to Canada, their visits became more spaced out, but we never ceased to communicate, to be in touch and to know how we were doing from both sides.
They were there at our citizenship ceremony. In our most difficult times and in times of joy, they were present. And to this date, I know for sure that no matter what, I can always count on my sponsors who I affectionately call the Group of Seven.
As thousands and thousands of sponsors are offering their homes, resources and hearts to strangers to people who were like my family 15 years ago, I just want to say a big thank you to you Linda Nichols, Louise Patterson, Isobel Wildish, Jane Winstanley, Linda Gould, Paul Anderson, Betty Henshaw (may you rest in peace).
My children and I were strangers, and you welcomed us. I will forever be grateful to you all. And as we see thousands of Canadians doing what you, my sponsors, did for my family, I can only be grateful to all of them as well, and tell the new Syrian refugees that they are in good hands. With time, and with Canadian sponsors' support, all will get better.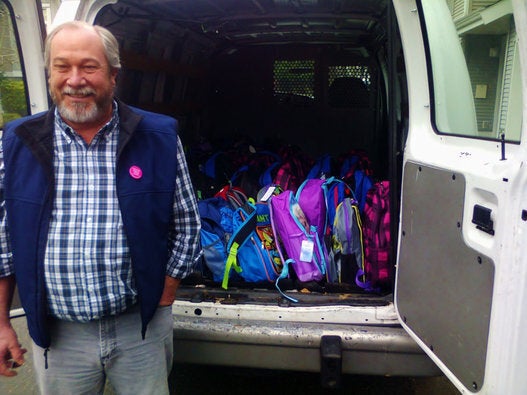 Great Things Canadians Have Done So Far For Syrian Refugees