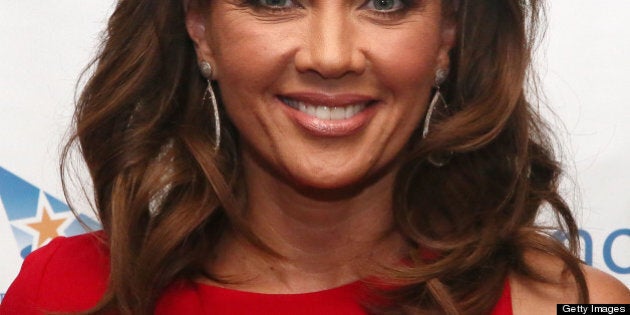 ECSF - #7 Ottawa Senators vs. #1 Pittsburgh Penguins (Penguins lead series 1-0)
One of the cagiest moves by Pittsburgh Penguins GM Ray Shero, one that didn't receive nearly enough press at the time, was the Penguins adding viable backup goaltender Tomas Vokoun. If it were not for Vokoun, Pittsburgh would not be advancing.
Prediction for Game 2: The Senators will get over their round 2 jitters and play a more competitive game.
ECSF - #6 New York Rangers vs. #4 Boston Bruins (Bruins lead series 1-0)
The Rangers' team defense has stepped up down the stretch and as the 1st round progressed. The group has bought back into John Tortorella's brand of defense-conscious, shot-blocking, New York Rangers hockey.
Henrik Lundqvist has been spectacular keeping the Blueshirts in these games. "The King" gave his team the best chance to steal one on Thursday in Game 1 but they still succumbed to the Bruins 3-2 in overtime.
Prediction for Game 2: The Rangers will shake off Thursday night's loss and their offence will offer Lundqvist the support he needs.
WCSF - #7 Detroit Red Wings vs. #1 Chicago Blackhawks (Blackhawks lead series 1-0)
The Chicago Blackhawks wore down a sluggish Detroit Red Wings team in Game 1. Their travel and their previous 7-game series vs. Anaheim seemed to factor into their slow start to the series. The Hawks are so deep and are getting production from so many different players in their lineup, from Sharp to Kruger to even Johnny Oduya on the back end.
Prediction for Game 2: The Red Wings will bounce back in Game 2.
WCSF - #6 San Jose Sharks vs. #5 Los Angeles Kings (Kings lead series 2-0)
The Kings' penalty kill, which has seemed to cool the San Jose Sharks' red-hot power play, all begins with their goalie Jonathan Quick. Quick is certainly back to last year's form, when he captured not only the Stanley Cup Championship but also the Conn Smythe Trophy for Playoffs MVP.
Forwards Jeff Carter and Mike Richards have been outstanding for Los Angeles. Carter (I love his last name) is one of the rare breed of players who has the ability to score on the first shot. If Jarrett Stoll is out for an extended period of time, he will be missed big time.
Prediction for Game 3: With the series now heading to San Jose, the Sharks will try to shake off the Kings' last-minute comeback in Game 2 and build on their otherwise impressive performance.
Selke Trophy (top defensive forward) Finalists: Patrice Bergeron, Pavel Datsyuk, Jonathan Toews
I predict Blackhawks captain Jonathan Toews will bring home the hardware. We're taught at a young age that team success will bring individual recognition. During the regular season, Chicago was the best team. Toews has been their top player, both offensively and defensively.
What Hollywood is saying about the Stanley Cup Playoffs
As the great game of hockey continues to grow I want to expose our fans to our growing number of celebrity fans who love our game. A lot of them are dear friends of mine who have been fans for years and others are now catching the "hockey bug."
I had the chance to catch up with the beautiful and very talented Vanessa Williams. And yes fellas, you should be very jealous. Vanessa is currently starring in one of my favorite plays on Broadway, "Trip to Bountiful," alongside Cicely Tyson and longtime hockey fan and Academy Award winner Cuba Gooding Jr. Despite her very busy schedule, she took some time to weigh in on the Stanley Cup Playoffs.
"As a native New Yorker, of course I'm pulling for the Rangers," said Williams. "I think the Rangers will win the Stanley Cup, because I really like the way Lundqvist plays."
On a different note, Vanessa was very happy for Boston after their Game 7 overtime win over the Toronto Maple Leafs.
"After the recent bombings, it's great for the city of Boston," she said.
Follow Vanessa @VWofficial and the play @BountifulBway on Twitter, and if you're ever in New York it's a must see!
I also spoke to my good friend, writer/director Bobby Farrelly. Bobby and his brother Pete have written/directed some of the most classic comedic movies in Hollywood (Dumb & Dumber, There's Something About Mary, Me, Myself & Irene, and Hall Pass, to name a few...)
Bobby is getting ready to direct the sequel to Dumb and Dumber, but had time to share his friend's encounter during that historic Game 7 between the Bruins and the Maple Leafs.
Bobby's good friend Shaggy sent his daughter to Game 7 with friends. As time was winding down in the game and the Leafs holding a 4-1 lead over the Bruins, Shaggy's wife suggested the daughter head home to beat the traffic.
Shaggy jumped up, grabbed the phone from his wife, and immediately texted his daughter: "We don't quit. We're New Englanders. We don't leave!!!"
The daughter stayed, and the rest is history. Dad's word is now Gospel.
Even as a Bruins fan, Farrelly feels for Maple Leafs fans. He says they're "just like Red Sox fans" - "classy, passionate and have been deprived of winning for so long."
A die-hard fan, Farrelly obviously thinks the Bruins will win the Stanley Cup.
Stayed tuned until next week.... Sleep is for the Off Season!!