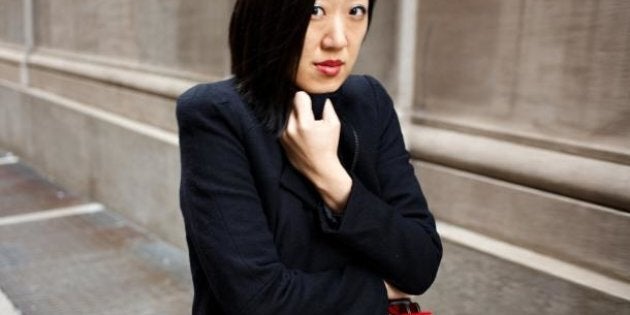 I caught up with Young Jean Lee, often described as a rising star of avant-garde theatre, on the phone just as her production of The Shipment begins performances in Toronto.
To say that the theatrical works of Young Jean Lee are thematically diverse is something of an understatement. In Untitled Feminist Show, currently on tour, an all nude cast of six women explore notions of identity -- without words.
We're Gonna Die was conceived as a play that "anyone" could perform about the one thing all human beings have in common. The Shipment, currently enjoying its Canadian premiere in Toronto with the original cast who made it a hit in 2009, is a fiercely funny look at race relations in a "post-race" America. These are just three of the shows that Young Jean Lee's Theater Company has been writing and producing since 2003.
They may tackle different issues, but what they do have in common is their origins: her work begins by putting herself into an uncomfortable situation and then writing/performing her way out of it. "That's exactly how I'd describe it," she laughs. Uncomfortable with a role in the spotlight herself, in We're Gonna Die, for example, she puts herself centre stage singing with a band. The result is a look at the theme of dying that's both funny and touching.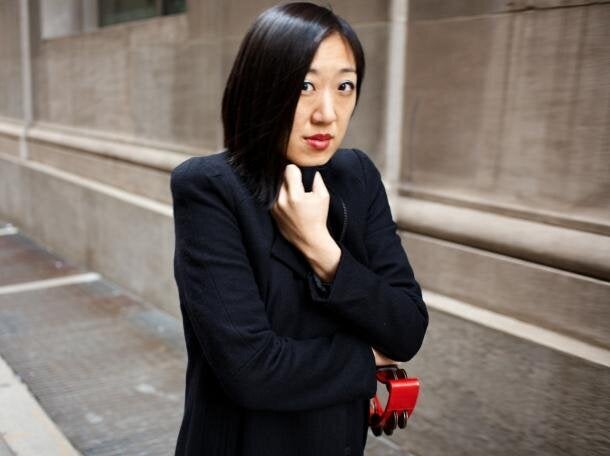 It's a unique working process that has resulted in some of the most celebrated experimental theatre on the continent. Among others, she's been awarded a Guggenheim Fellowship and a Special Citation OBIE Award for We're Gonna Die, both in 2011. While it's definitely working well, that process was something that came about by happenstance.
"I came to playwriting late in life," she explains. "When I went to write my first play, I was having terrible writer's block." In need of help, she consulted a professor. "He said, 'Write the worst play you can think of and turn it in'. I found it liberating, challenging and fun," she says. "When I was trying to write something 'amazing', it was derivative."
Her route to playwriting itself seems similarly haphazard, albeit with a hidden agenda she only became aware of herself after the fact. "That was the result of a nervous breakdown, the decision to become a playwright," she explains with disarming candour. "I was studying to become an academic." It was after studying Shakespeare at Berkeley, both as an undergraduate and in the PhD program, that she suffered the breakdown and found herself in the care of a therapist.
"She asked me to say, off the top of my head, what do you want to do with your life? I answered: I want to write plays." It was the first time she'd actually considered playwriting as a serious possibility, but it turns out the agenda had always been at the back of her mind. "The only reason I was studying Shakespeare was that I wanted to be a playwright."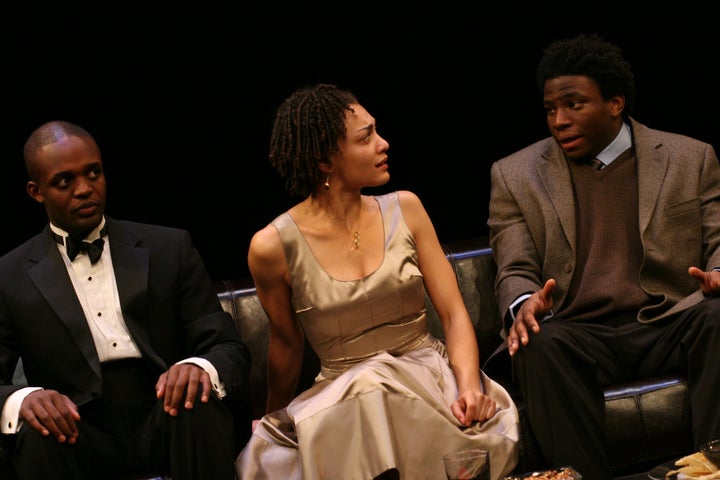 So what led a Korean-American to write a play about black/white race relations? "I'm not a huge fan of making identity political art. I find a lot of it didactic," she explains. Naturally, since she was uncomfortable with the idea...she decided to try it. "That's why I went outside my own culture." It adds an extra layer of discomfort and complexity -- and gives her the outsider's perspective that characterizes and adds charm to much of her work.
In the play, those uncomfortable feelings and thoughts transfer through the performance and settle into its audience, whose members are then forced to confront their own issues about race.
"I would say, 'Don't go in looking for any kind of moral message.' It's a disorienting journey. It's supposed to be. You're supposed to be disoriented and left wondering what's going on. It's very much an experiential play," she notes. "If you're sitting there thinking you know what's going on at any given moment...then you don't," she ends with a laugh.
Along with a biting and clever script,The Shipment includes choreographed movement. "I just really love dance. All my pieces include a dance number. I have some choreographers who I love working with."
Do not be afraid of the avant-garde. In Young Jean Lee's work, it's infused with a sense of honesty that's both sharply honed and almost naïve in its directness, and that's what has connected with audiences since the beginning of her career. Theatre, with its intimacy and more personal impact on the audience, is the ideal way to explore those complex issues that can't resolve themselves into a convenient three-act format with a neat story arc. "I think so," she ends simply.
Image of Young Jean Lee by Blaine Davis