IDP camp near Erbil, Kurdistan, Iraq, December 2016
On the 10th of December 2015, also known as International Human Rights Day, newly elected Canadian Prime Minister Justin Trudeau from the Liberal party was seen on national and international television stations welcoming a group of Syrian refugees to Canada, the land where human rights are of importance, and non-discrimination and freedom are elements valued and respected by all.
The government further promised to take in additional refugees throughout the year. In fact, in 2016, more than 36,300 Syrian refugees have arrived in Canada. The world applauded the new government and citizens worldwide pushed their governments to follow in Canada's footsteps. However, the heroic story ended with the Syrian refugees as Canada has not extended its helping hand to other nationalities in the same way.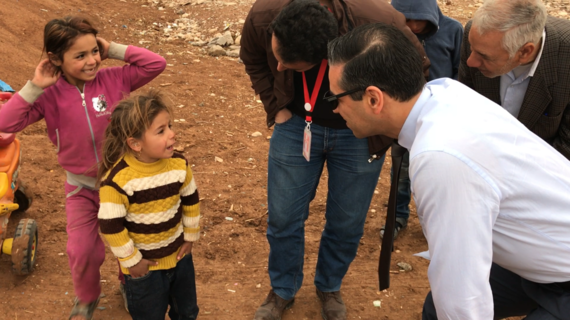 IDP camp near Erbil, Kurdistan, Iraq, December 2016
It is important to note the process these applicants face from the beginning. In order to seek asylum, the UNHCR must first accept and grant applicants a refugee status. Once in the system, the UNHCR must refer their cases to countries with active resettlement programs.
In Canada, there are three ways that refugees are resettled in Canada; Government-Assisted Refugees (GARS), Privately sponsored refugees (PSs) and Blended Visa Office-Referred refugees (BVORs). Also present is the Urgent protection program (UPP) for emergency cases. GARs, as mentioned above, are referred to Canada by a referral organization like the UNHCR. As long as the referred applicants meet the eligibility requirements, the Canadian government has pledged to provide fair and equal assistance to the refugees.
"Three hundred and sixty-five days later and despite what is portrayed in the media, not a single non-Syrian refugee application referred by the UNHCR in Turkey has been successfully processed in 2016 by Canada," a senior UNHCR official in Ankara said in a meeting with ICHR. Also in meetings with non-Syrian refugees, I heard complains that they were repeatedly told that Canada is not accepting new refugees and they have to either go to U.S. or stay in Turkey.
Ironically, the ministry of citizen immigration Canada has altered its name to immigration refugee citizenship Canada, signalling an idea that the new liberal government of Canada has consistently welcomed refugees from war torn areas in the Middle East.
On my recent trip to Turkey, and Iraq, on behalf of the ICHR (International Center for Human Rights in Canada) I had the opportunity to meet hundreds of refugees and displaced as well as UN and government officials. It was evident that the rumors buzzing through the hallways of local NGOs in Canada, were nothing short of the truth. Sources among refugees and officials confirmed the hard truth that the newly elected Liberal government of Canada has halted accepting and processing non-Syrian refugee applications in Turkey, where the most important UN Refugee Office is located.
In a meeting with Senior officials in the UNCHR office in Ankara, I discovered important statistics that highlighted the current issue. The resettlement targets for the UNHCR office in Turkey for 2016 were 17,000 Syrians, and 10,000 non-Syrians. Of the 26,000 cases which were submitted to resettlement countries for consideration, 5,000 was sent to Canada, of which only 2,000 departed. However, the officials confirmed that Canada had refused to process non-Syrian applications.
At the moment, there are approximately 285,000 non-Syrians registered with UNHCR in Turkey, of which 10 per cent are Iranians, 42 per cent are Afghans and 44 per cent are Iraqis (according to statistic provided to me by a senior UNHCR official in Ankara). Unlike those residing in government refugee camps, none of the mentioned are receiving any form of financial aid or assistance from government organizations. Taking into consideration the harsh winter approaching, it is vital to take immediate measures. While we are not expecting the Canadian government to provide aid to all those registered, we would appreciate it if they chose a non-discriminatory process when choosing the refugee applications that meet all their standards and requirements.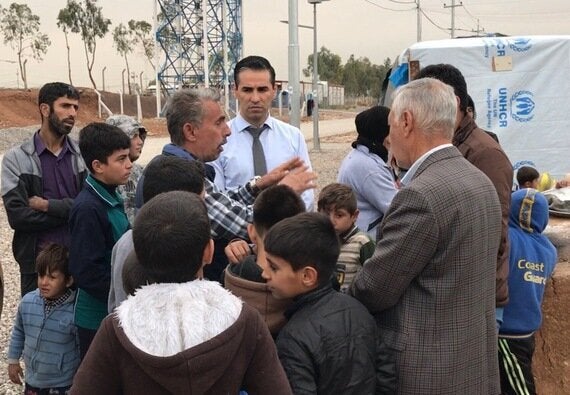 Furthermore, on the trip, we came across a number of Iranian refugees whose applications were referred by the UNCHR to Canada in 2015 and 2014. Fortunately, after complying with all the required eligibility requirements, their cases were accepted by the Canadian government, and they had successfully completed the medical component of their assessment. Suddenly the hopeful tone of their voices changed as they informed us that all their cases were suddenly placed on hold.
While delays may be common, the worrying factor is the fact that the Immigration department at the Canadian embassy has not provided them with information pertaining to the status of their cases. Their worried sentiments stemmed from the fact that there have been instances where the department has completely cancelled and returned the applications, even after successfully completing the medical part of the assessment. There are also other non-Syrian refugees in Turkey with similar stories.
Upon hearing about this, I set up a meeting with a Canadian immigration officer in the Canadian Embassy in Ankara, to forward their concerns. The official response I received stated that these delays were a result of additional security measures. However, for example, how can an Iranian transsexual woman, whom I had just met in Ankara with no prior criminal record be subjected to security measures. She had informed me that in order to meet ends meet, bearing in mind the lack of laws against the discrimination of Turkey's LGBT community, she had to resort to prostitution.
There were other groups of refugees that complaining the changes to G5 sponsorship program in which refugees are required to provide a positive refugee status document from UNHCR. For a refugee in Turkey or Malaysia It approximately take between three to four years to get this document. Previously, the only required document by Canadian Immigration for G5 sponsorship was a registration paper in UNHCR as refugee.
In a meeting with Kurdistan Regional Government foreign affairs minister, Mr. Fallah Mostafa, I learned that the government is willing to provide more support to displaced people in Iraq who are living in camps, however they need further financial support by the international community. I met many Iraqi displaced kids and women who were repeatedly complaining the cold whether and rain as they are residing in the camps along with nearly other 1.9 million internally displaced persons (IDP) in Iraq's Kurdistan region.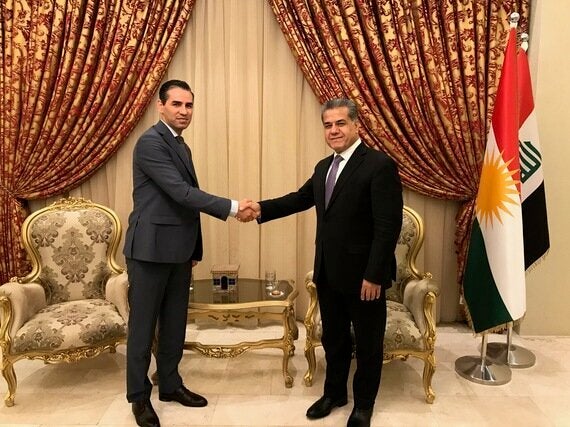 "[W]e want to go back to our cities and want you to help us to rebuild our homes," a group of displaced kids from Mosul residing in a camp near Erbil said to me when I asked what is their important need beyond the cold whether.
To summarize the dilemma, the Canadian government has chosen to stop processing non-Syrian refugee applications in 2016, and those applications that were successfully processed prior to 2016 have been facing lengthy unprecedented delays.
Sitting on my table at the office, are at least 35 cases of vulnerable non-Syrian refugee applicants, some of which fall under the Urgent Protection Program, seeking help from the Canadian government. After witnessing the dire situation in which the refugees resided in, I would like to urge the Honourable members of Parliament and government to take immediate and necessary measures to help rectify the dilemma. Time is of the essence and it is our duty as citizens of this great nation to help those in need, and provide equal opportunities to all refugees, regardless of their nationalities.
Canada's involvement in the humanitarian sphere, has always served as a role model for other nations, and this is the perfect opportunity to remind the world, why Canada is one of the greatest countries in the world.
Follow HuffPost Canada Blogs on Facebook