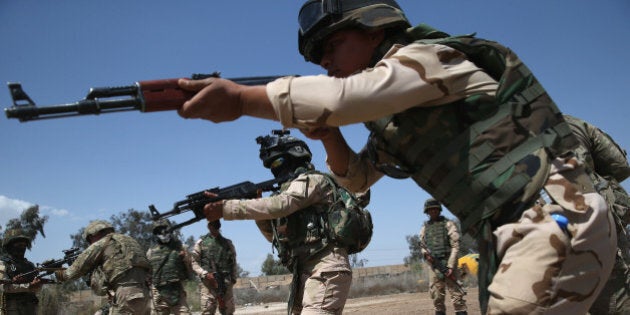 Horrific and murderous events in France and Nigeria have, once again, led us to examine the relationship between religion and violent conflict. But this framing, while commonplace, is simplistic and incorrect.
The religious texts and teachings of spiritual leaders from any major religion are resolute in their condemnation of violence as a means to fulfilling objectives of any scale. When reviewing the source material one finds there is no rational relationship between religion and conflict.
The small number of extremists that say and demonstrate otherwise are misled and confused. So, why are we letting extremists frame the parameters of rational debate and inquiry around religion and conflict?
In fact, religion is a pretext for cooperation, not conflict.
To explore this relationship further, we organized a series of local and global conversations on interfaith cooperation and conflict on behalf of the World Economic Forum 2015 Annual Meeting in Davos, Switzerland.
First, joining us for a Toronto-based event at Artscape Daniels Spectrum in Regent Park were over 50 of the city's foremost interfaith leaders to explore successful examples of interfaith cooperation, including Paul McKenna from Scarboro Missions, Lucy Cummings from Faith & the Common Good, Shahid Akhtar from the Canadian Association of Jews and Muslims and Gerald Filson from the Canadian Interfaith Conversation.
Second, sitting with us on an international panel session at Davos, Switzerland were religious leaders and peace brokers, including South African Archbishop Thabo Makgoba, Rabbi David Rosen, Islamic scholar Hamza Yusuf, and Middle East Quartet Representative Tony Blair.
What we found and shared were concrete examples of how members of different faith and non-faith groups have come together to advance common objectives for social and environmental good in our homes, neighbourhoods, places of worship, and cities.
"The journey to inclusion starts at home" was a common perspective shared by Toronto's religious and community leaders. Colin Boyd Shafer, a Toronto-based photographer, is documenting how interfaith couples have balanced tradition with their embrace of each other through the Interlove Project. One of the couples involved highlighted how the increase in marriages across faith traditions reflects Canada's changing religious landscape, noting that "we were reminded of our humanity when we married into each other's faiths." What common theme struck them the most? "Love and compassion."
In our neighbourhoods, we heard examples of different faith groups coming together to "green" sacred spaces and develop neighbourhood resilience action plans to protect the most vulnerable during extreme weather situations. Lucy Cummings, Executive Director of Faith & the Common Good, champions the "Green Rule" (do unto the Earth as you would have it do unto you), which draws inspiration from the more well-known "Golden Rule" championed by Scarboro Missions.
In our places of worship, we learned of the Temple Har Zion and Jaffari Islamic Centre in Thornhill, Ontario that shared more than just a parking lot. Members of the synagogue and mosque interacted, exchanged information and had initiated regular visits to each other's place of worship. Shahid Akhtar draws inspiration from this example to advocate for creating the world's first "SynaMosque" -- a shared place of worship for Jews and Muslims, under one roof. Such initiatives are already taking shape on campuses such as the University of Toronto, which has its own holistic Multi-Faith Centre.
And finally, in our cities we learned how over 250 faith leaders across traditions came together to oppose the proposed casino in Toronto in 2013. Faith leaders remarked how it was the largest, swiftest and most successful interfaith campaign that they had ever been a part of.
Underlying all these examples are the values of freedom of expression and religion we hold in such high regard and are enshrined in the Canadian Charter of Rights and Freedoms. But we must remember that it is the individuals and communities in our towns and cities whose day-to-day actions ensure that those principles are translated into action.
The best quote of the night came from participants discussing their ideal interfaith environment. "It's one where nobody passes judgement based on your background. Instead, we care about who you are as a person, and what values you have."
Canada is already a good model for what the world can be -- diverse, compassionate, and peaceful. We should continue to demonstrate these values by framing religion as a pretext for acceptance and cooperation, not conflict. Together, we can build a greater, and safer, future.
Arjun Gupta has a strong interest in issues surrounding: homelessness, access to education, and youth-led development. He is a Director of several non-profit boards contributing to these issues in London and Toronto, Ontario, and has raised over $1 million to support causes in these areas.
Matthew Thomas is the Managing Director of Prospect Madison, chairman of Young Diplomats of Canada, and a David Rockefeller Fellow of the Trilateral Commission.
Both Arjun and Matthew are members of the World Economic Forum community, and are committed to advancing interfaith cooperation as a means to improve the health of communities in Toronto. You can reach them at @arjungupta and @talktomatthew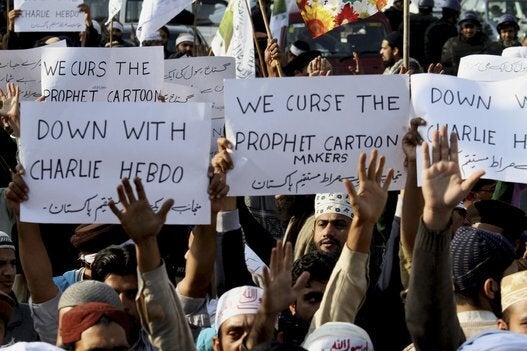 Proteste musulmane contro Charlie Hebdo