Prominent TVO journalist Steve Paikin recently blogged about why he's making the choice not to travel to the United States for leisure and will now be consciously supporting products that are manufactured in Canada or countries other than the U.S.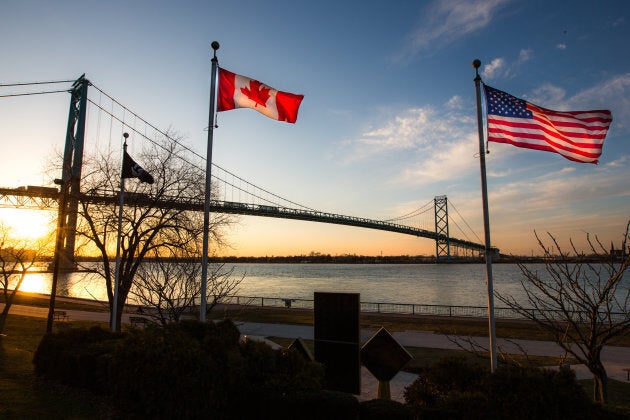 Paikin wrote he's choosing to keep his money in Canada because "America's political leadership insists on treating our country as a hostile party to be confronted rather than a friend with whom to solve the world's problems."
This came in response to a tweet from Adam Radwanski, political feature writer for the Globe and Mail, who tweeted:
I find myself landing somewhere in the middle - wouldn't refuse to visit friends or cancel a long-planned vacation. But a friend and I just scrapped our usual roadtrip to U.S. ballparks because a few days celebrating Americana didn't feel right.

— Adam Radwanski (@aradwanski) June 19, 2018
A majority of Canadians would consider boycotting the States in response to U.S. President Donald Trump's unneighbourly trade policies. I have a different view. I don't see how Canadians refusing to visit the country will prompt President Trump to change his ways. If anything, I believe travelling south gives us an opportunity to showcase our values.
I have visited more U.S. states than I have Canadian provinces. I have spent a lot of money visiting Los Angeles and Las Vegas while having a ton of fun and making memories in the process. I remember travelling to the U.S. when Obama had just become president of the United States, hoping to get a taste of the excitement that the nation was feeling at the time. (And boy, did I.)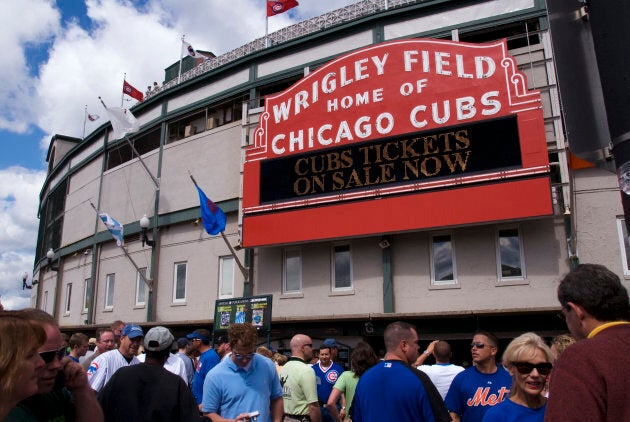 These days, I'm in the process of attempting to visit all 30 Major League Baseball stadiums by 2030. I've visited Detroit, Wrigley Field in Chicago, and Cleveland. Next month, I am going on my first-ever road trip to catch baseball games in Cincinnati, St. Louis and Kansas City.
I have been asked by friends, co-workers and acquaintances, "How can you visit the U.S. with what's happening down there?"
If we want change, and if we want Americans to know our displeasure, then we must go down there and tell them personally.
I don't believe change can happen if Canadians stay in our very welcoming Dominion while criticizing our neighbours to the south. If we want change, and if we want Americans to know our displeasure, then we must go down there and tell them personally. Travelling south is an opportunity for proud Canadians to send Americans a message that we don't appreciate what their government is doing.
All Americans shouldn't have to pay for policies supported by the few. I remember meeting a manager at a Cleveland hotel last year who had voted for Hillary Clinton — she insisted that her country was full of good people in spite of the negative criticism it has received, and she's absolutely right. Not all Americans voted for Trump, and not all Americans agree with their president — it bears repeating that Trump did not win the popular vote.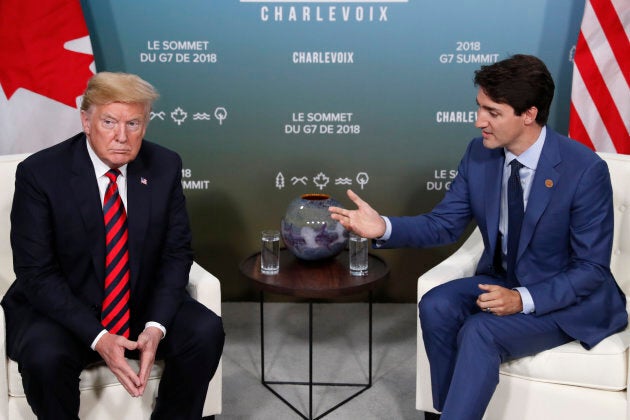 With Trump and Prime Minister Trudeau imposing duelling tariffs on manufacturing, agriculture and other sectors, businesses in both countries will be looking to cut costs — and any business' biggest expense is labour. U.S. companies seeking to cut costs (or to leave the country altogether) will do so at the expense of Canadian and American workers. Boycotting U.S. travel or American products at home would put them in an even more precarious position.
No, rather than than boycotting travel to the U.S. altogether, I'll instead be more cognizant of where I spend my dollars. I will be frequenting businesses that share my values (especially around LGBTQ+ rights), or at the very least haven't publicly supported Trump, his administration and the Republican Party. For example, I will definitely not be visiting Chick-Fil-A or Papa John's. I will spend my "75-cent dollars," as Paikin called them, in the most positive way possible.
It's easy for Canadians to criticize what's happening south of the border, and what's happening is difficult to watch. It is up to Americans to decide if they're OK with what's happening on their home soil, and Americans will have their first opportunity to do so this November in the mid-term elections.
However, as a Canadian, I am free to decide where and how I spend my time and money. Just as Paikin and Radwanski can decide not to visit the U.S. and contribute to the country's economy, I can decide otherwise.
Disclosure: I have been a guest several times on The Agenda with Steve Paikin.
Have you been affected personally by this or another issue? Share your story on HuffPost Canada blogs. We feature the best of Canadian opinion and perspectives. Find out how to contribute here.