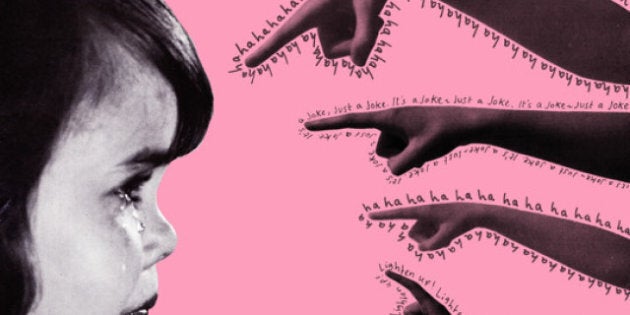 Earlier this month I gave a speech at the University of Waterloo as part of an event held by students to challenge and raise awareness about mental health stigma on campus. I talked about how I came to be a mental health advocate and how students can be advocates in their own lives. During the question and answer part of my speech an audience member asked my opinion about how suicide is reported by the media and the authorities.
With the recent, tragic, and unnecessary death of bullying victim Amanda Todd people have been contacting me via social media and email asking me how I feel about suicide being so openly discussed. To be honest until I was asked, I hadn't really formed an opinion but after some thinking and discussion with my peers I have come a conclusion.
I believe that it is time to talk about suicide openly. Having the nation begin to talk about bullying and suicide prevention should have happened a long time ago. It is easy for me to sit here and say that the discussion should have happened sooner but starting this discussion now is better then never discussing it at all. Like many other people I am furious it took Amanda's death to launch this discussion. Nothing we can say or do can bring Amanda back to life but I believe this talk of how we can put a stop to bullying and suicide prevention is Amanda's legacy.
I have been very open about speaking publicly about attempting to take my own life; I even dedicated a blog to the subject. Over the past few weeks I've been debating with my peers as to whether or not we have a right to know how a person attempted to, or in fact did, take their own life when a suicide is reported by the media.
Based on my own experience I rarely if ever tell the media how I attempted to take my own life because I feel it's such an irrelevant part of the story. I feel that it doesn't matter the method in which I tried to take my own life. What matters is that I survived the suicide attempt and I have lived to tell people that while being at rock bottom sucks, it does get better even if you see no way out.
Another argument I've heard is that by discussing the method by which somebody attempts or does take their own life gives people ideas as to how they should take their own life. I don't buy that argument. The reality is if somebody wants to take their own life, they won't wait for somebody to suggest how they do it. It's like saying a criminal will kill somebody based on the method they've heard about in the media.
At the end of the day if the suicide is important enough to report on publicly then the public has a right to know. As a former journalism student I know the media doesn't take the decision to report on a suicide lightly. Sure the method of the suicide is only a small part of the story, but it is still a part of the story that makes it whole.
I am sad that it has taken an end to a life to begin talking about suicide so openly but it is something we must talk about to prevent it. Discussing the method in which people take their own lives will only add to the preventions we can put in place. It may be a difficult thing to hear and talk about and nobody says this is easy. But it must be done.
Anybody who wants to take their life needs help and if anybody reading this knows of somebody contemplating suicide please reach out to the proper authorities.