For many Canadians and Norwegians, stories of refugees can be distant and abstract. We watch news or follow social media about them from the safety of our comfortable lives. We see rivers of humanity trying to safely navigate and survive violent conflicts near and far. Images of desperate men, women and children tug at our collective conscience. Some of us are compelled to action -- to sponsor families, donate to humanitarian organizations or lobby government. Others have questions.
What does the arrival of thousands of refugees mean to me and my family? Will we be safe? Will they integrate into Norwegian or Canadian society? How much will all of this cost?
Canada and Canadians have answered these questions about refugees before. We have the experience of rescuing waves of refugees. We have the will and we have the compassion. I know. My family and I have been there. I am one of them. This is my refugee story.
My family has been forced from their homes twice since World War Two. As Polish Jews, they survived the Holocaust by fleeing across the border from Nazi to Soviet occupied Poland in the early days of the war. My father -- just a toddler in 1939 -- was taken east into the Soviet Union by my grandmother. They survived the war by living as displaced persons in Nizhny Tagil.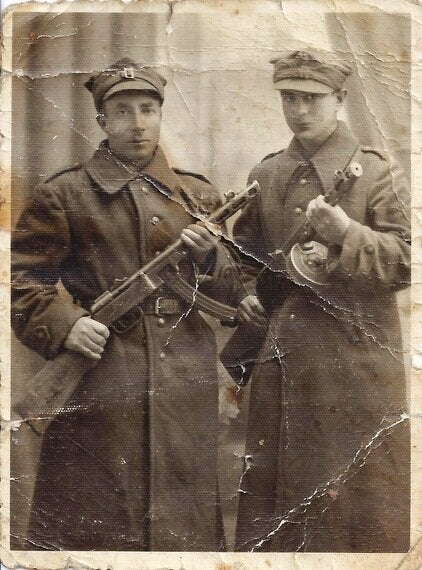 Photo of my grandfather (right) in military uniform during WWII
It is remarkable how being saved from death and danger can elicit the strongest dedication to a country.
Mom was born in 1941 in the Ural Mountains on the periphery of the Soviet Union. Her mother too crossed into the Soviet Union to seek the relative safety of Russia and escaped Hitler's genocide. Both my parents were saved by strong women while their husbands fought, and in one case -- died during the War. My family only came back to Poland after it's liberation from Nazi occupation. They made a life in Poland despite the devastation of the Holocaust. My grandparents were committed Communists dedicated to their vision of Poland. It is remarkable how being saved from death and danger can elicit the strongest dedication to a country.
The second time my family was displaced -- I was forced to leave too. In 1968, after the 1967 Arab-Israeli War, the Communist regime in Poland broke its ties with Israel and acted against what remained of the Jewish Community. My parents were not able to work -- they were forced to leave their country and were stripped of their citizenship. I was around two years old when we left. I have no memory of Łodz -- the city I was born in -- or the journey. What I have are stories from family and friends told over the years.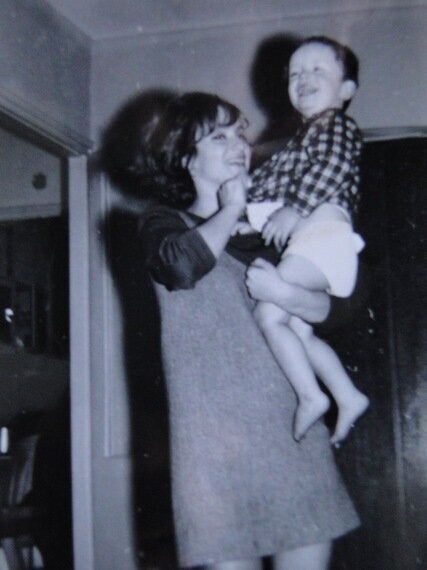 Photo of my mom and me in Poland just before we left
Our story isn't exceptional. It's Canadian.
While waiting in transit in Italy, we heard that cousins who arrived in Canada before World War Two, would sponsor us. We arrived in Canada in 1969 by ship. Like countless others, we arrived at Pier 21 in Halifax before making the journey to Montreal where my family settled. We didn't just survive -- we thrived. In kindergarten, I learned English and French. My parents worked in their chosen professions as an engineer and a medical researcher. They learned English -- though they both still carry the accent of their youth. We integrated into the diversity of Montreal and Quebec. We felt at home in the city's vibrant Jewish community. My little brother was born there and now has a family of his own in Vancouver.
Our story isn't exceptional. It's Canadian. We were helped by family, friends, immigrant serving organizations, schools and community. I had a great education in world class schools and have been blessed by incredible opportunities to serve my country as a public servant.
Some comments about today's refugees are truly ironic to me. I was a refugee from the Soviet Bloc -- at the time Canada's existential enemy. I am an openly gay man -- married to my partner of 28 years. Yet still, over time, I worked on national security issues at Public Safety Canada, became Director General of Security and Intelligence at Global Affairs Canada, and am now Ambassador of Canada to Norway. If people judged me based on where I came from, how I arrived in Canada or my personal identity, I would never have had the opportunities that brought me here. Instead Canadians based their judgments on what I did -- my qualities and capabilities. I know Canadians will do the same for those who -- over the coming weeks -- will arrive on our shores; traumatized by what they endured and scared of what is still to come.
As these desperate people arrive, we should not begin with the assumption that that they are here to do us harm. While we should and will do what is needed to keep our country safe and secure, we must treat this latest wave of arrivals with dignity and compassion.
Open yourselves to them and their families. Welcome them. You've done it before. You've done it for me. For this is my Canada -- and for what you have done for me and my family -- Canada will have my everlasting love and commitment. Thank you Canada.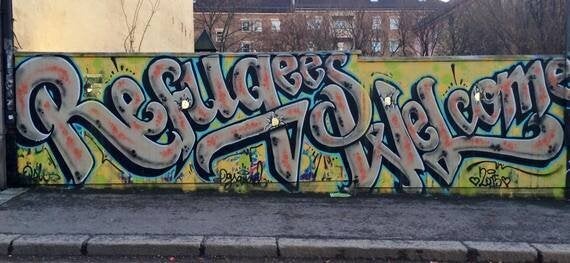 Photo of street art -- Refugees Welcome -- taken in Oslo, Norway November 28, 2015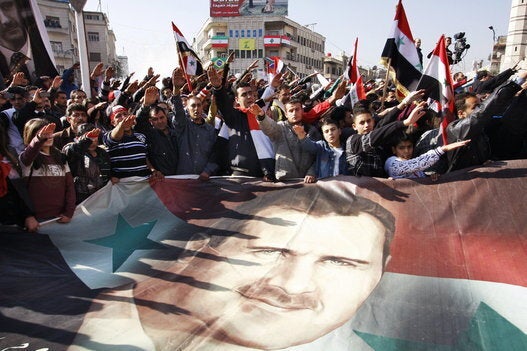 Canada's Response To Syria Refugee Crisis Since 2011