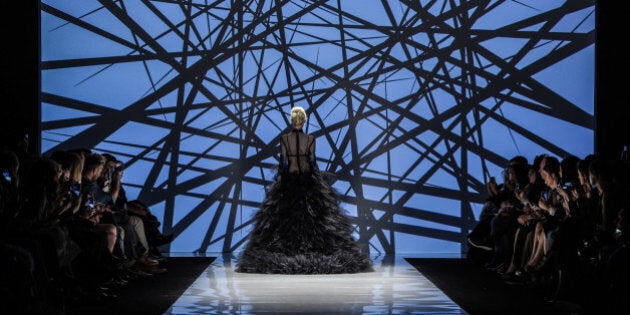 It is with great sadness that I have received word that Toronto Fashion Week has been cancelled. Toronto Fashion Week is an important event not only for the Canadian fashion industry, but also for the City of Toronto and its residents.
The function of a fashion week is to provide a platform for designers to display their work at large to the public, consumers, media and buyers. It may not be the only avenue available to designers, but it certainly is an important one. Fashion weeks also contribute to the cultural fabric of the city for residents who may not be involved in the fashion industry per se, but who have access to the fanfare.
Simply put: it enhances the enjoyment residents derive from living in the city.
Toronto Fashion Week has been a hub for Canada's fashion industry for several years and its cancellation is a blow to the community. It was the second-largest fashion show in North America, following New York's own fashion week. This was a feather in Toronto's cap.
The Ontario government funded $800 million into arts and culture, but the fashion industry has long been excluded from this type of support.
It also represented significant revenue potential for the city. Indeed, at one point, Toronto Fashion Week attracted 40,000 visitors during the five-day show. This generated trickledown revenue to related industries, such as hospitality, retailers, entertainment, logistics, etc. The fashion industry and its fashion week have the capability to create an economic ecosystem which benefits the fashion industry, service providers to the fashion industry and also the government, through the generation of tax revenue.
I speculate that Toronto Fashion Week was unable to secure a key sponsor, which significantly impacted its operating budget. It is a shame that it was unable to secure a new sponsor. Perhaps an alternative sponsor opportunity may come to fruition. It would be nice to see large corporations that support and/or profit off of the fashion industry to lend its support through sponsorship of this key major event.
Unfortunately, there is another type of funding that is not available: government funding for the fashion industry.
In 2014 and 2015, the Ontario government funded $800 million into arts and culture, but the fashion industry has long been excluded from this type of support.
In December 2015, I, along with a collective of stakeholders in the fashion industry, petitioned the Ontario Ministry of Culture, Sports and Tourism to acknowledge and include fashion as part of arts and culture so that it could be eligible for government funding. I provided a robust submission to the ministry that set out how the fashion industry is a viable industry that is deserving (and in need) of government funding. Within 10 days, the petition received over 1,400 signatures and garnered significant media attention.
Unfortunately, at this point, the ministry has not changed its position to recognize fashion as part of arts and culture. If it had, perhaps the cancellation of Toronto Fashion Week could have been avoided.
With the momentum that the Canadian fashion industry has, I cannot imagine that Toronto will be without a major fashion show that exhibits both men's and women's fashion designs indefinitely. Perhaps Toronto Fashion Week can be salvaged through sponsorship and funding. Perhaps another player will emerge and there will be a new major fashion show platform. It is yet to be seen.
Either way, it is a great shame that Toronto Fashion Week, as we know it, is no longer going to be a part of Canada's fashion community. However, I do believe that another alternative will emerge.
Follow HuffPost Canada Blogs on Facebook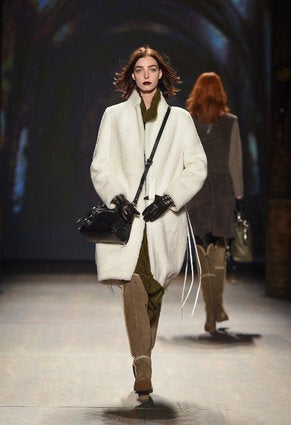 Toronto Fashion Week Fall/Winter 2016