Oh, Canada: the land of ice and snow, where hockey players are the top national export, the people really are as nice as they say, and you'll find some of the most incredible landscapes in the entire world. From East Coast to West Coast, these awe-inspiring places will leave you with some truly Canadian wanderlust and you'll need to add them to your bucket list. Seriously, add them!
Fogo Island, Newfoundland & Labrador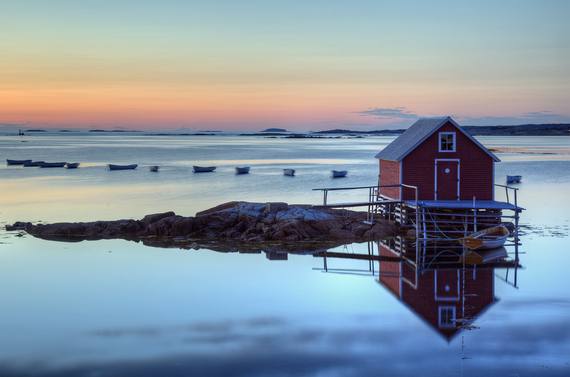 *Photo by Timothy Neesam
Right at the edge of the North Atlantic in Iceberg Alley, you'll find Fogo Island, the largest island off of Newfoundland & Labrador. It's a place that experiences seven seasons and has a population of just 2,600 friendly people. It's located halfway between the equator and the North Pole, and with its temperate climate, the island's boreal forest is home to caribou, beavers, foxes, and various varieties of flora and fauna. In the spring you'll be able to watch migrating whales surface as icebergs float by, and by the fall the entire island will be covered in edible berries. The flat Earth Society considers Fogo Island to be one of the four corners of the earth. You'll notice humble homes dotted across the 11 communities that live on the island.
Gros Morne National Park, Newfoundland & Labrador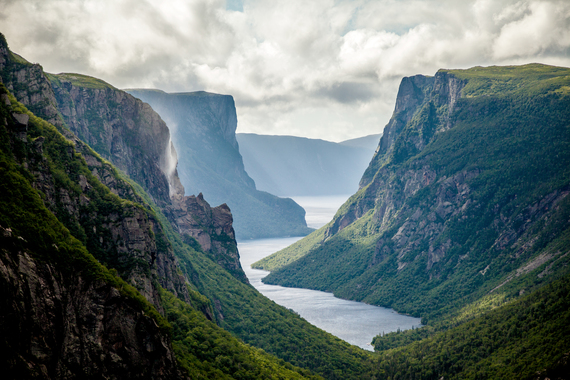 *Photo by Visit Gros Morne
No, it's not Iceland, Ireland or New Zealand. It's Canada, and necessary for any wanderluster to put on their bucket list. Designated an UNESCO World Heritage Site, Gros Morne is an area where the earth's mantle is exposed. It's encircled by tiny seaside communities and is full of forests, freshwater fjords, bogs, barren lowlands, cliffs and shorelines.
Take a boat tour through Western Brook Pond, which will sail through a fjord and get you close enough to feel the spray from some of the east coast's highest waterfalls. Stay overnight by camping in the park or visit one of the seaside villages for some fresh and delicious seafood.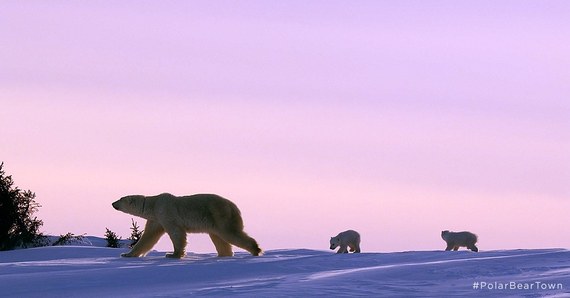 *Photo by Merit Motion Pictures
Known as the Polar Bear capital of the world, Churchill is a remote Canadian location in northern Manitoba accessible only by plane or train. In the fall and winter months, visitors from around the world flock to Churchill to check out the Polar Bear population, the incredible Aurora Borealis (Northern Lights) and take in the wintery Canadian climate that can drop to -35 degrees Celsius without wind chill (sometimes colder than the surface of Mars). There are plenty of tour companies that can take you to the tundra where you'll get up close and personal with real polar bears.
In the spring and summer months you'll be amazed by the belugas that play in the waters of Hudson's Bay. You can rent canoes and kayaks and splash around in the chilly waters, and watch some amazing sunsets over the water at dusk.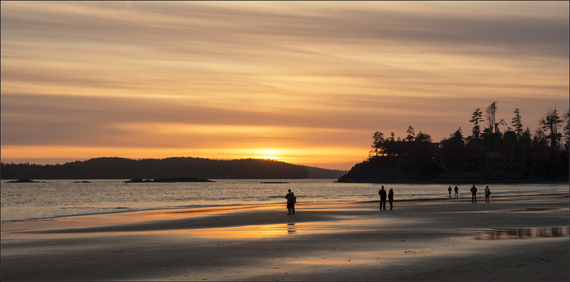 *Photo by Bert Kaufman
Known as the jewel of Canada's west coast, Tofino is a stunningly beautiful area on Vancouver Island in the Clayoquot Sound UNESCO Biosphere Reserve. Tofino is known for its fishing, hiking, whale watching, wildlife, camping, and of course, surfing. It's been named as one of the best surf towns in North America countless times -- and yet it still remains rustic, natural and unpretentious. The community boasts a long history -- the Nuu-chah-nulth First Nation have been fishing for salmon, cod and halibut in the waters for over 10,000 years. And while this pacific west coast community is known for its idyllic beauty and laid back vibe, it has an incredible foodie scene that's sure to please any traveler.
So head west, rent a surfboard, ride the waves, enjoy the gentle calm of the ocean waves as the sky turns a golden yellow and the sun sets.
Mount Thor, Baffin Island, Nunavut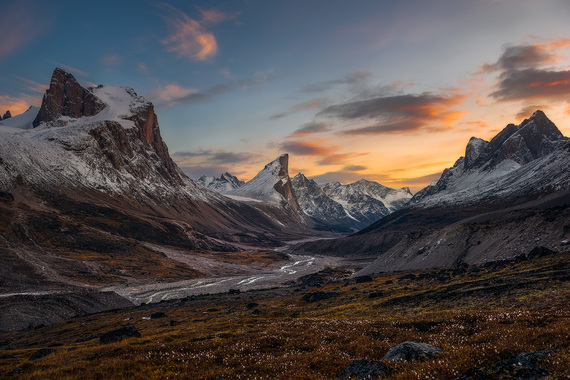 *Photo by Artur Stanisz
Have you ever been interested in seeing the earth's largest vertical drop? You'll find it in Auyuittuq National Park on Baffin Island in Nunavut. Named after the Norse God Thor (Re: not Chris Hemsworth), Mount Thor has a vertical drop of 1,250 metres. Mount Thor and Mount Asgard (a Norse realm for Gods) protect the Owl River Valley and the Penny Ice Cap, and are guarded by beautiful fjords at each end. Visitors of the National Park will discover a landscape that is covered in 85 per cent rock and ice, full of mountain ranges, glaciers and rivers. The area is also rich with Inuit history, and it's definitely worth a stop at Pangnirtung and Qikiqtarjuaq communities, outside of the Park.
Nahanni National Park Reserve, Northwest Territories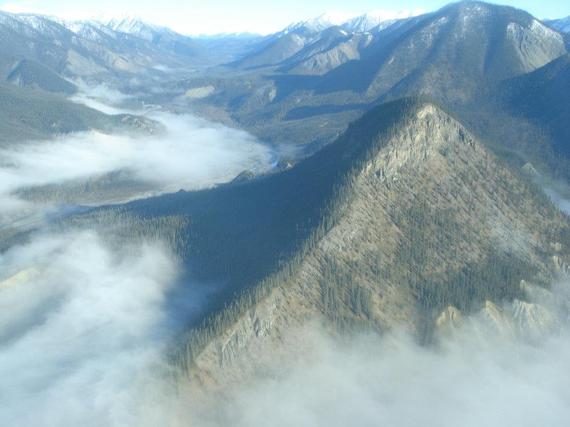 *Photo by Fort Simpson Chamber of Commerce
What looks like it could be a setting from The Lord of the Rings, Nahanni National Park is nestled in Canada's Northwest Territories and is actually about the size of Switzerland. If you follow Nahanni River as it ebbs and flows through the park it'll lead you to Victoria Falls, which is roughly two times the size of Niagara Falls, and is a stunning display of water gushing over the earth's edge. Along the way you'll encounter sulphur hot springs, alpine tundra and incredible mountain ranges, and you'll meet some of the local wildlife that inhabits the park.
The four canyons and multiple rivers on South Nahanni river offer world class whitewater rafting opportunities and there are several rafting companies that offer guided tours. Nahanni's stunning scenery will leave you awestruck as you paddle along its untamed waters, or hike one of its many trails, and enjoy its stunning topography, geology, waterfalls and canyons.
Follow HuffPost Canada Blogs on Facebook
ALSO ON HUFFPOST:
Best Places To Camp In Canada