Aaron Scott Hildebrandt
Writer, Animator, Designer
Aaron Scott Hildebrandt is a (formally) Vancouver-based writer, animator, and designer. He has worked with a number of major studios to design and deliver narrative content for their games and films, including Hinterland Games (where he's currently working on the game The Long Dark), 343 Industries, DONTNOD, Warner Bros, Sony Santa Monica, EA, and Deep Silver. <br> <br> His work can be found at <a href="http://aaronhildebrandt.com" rel="nofollow">aaronhildebrandt.com</a>.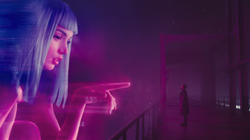 The women in 2049 range from sex toy to foil, only existing in the context of their male counterparts.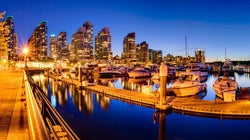 Living in the city as a young family is just a game of trying to see how long you can hold on while the city tries to kick you off.
SUBSCRIBE AND FOLLOW
Get top stories and blog posts emailed to me each day. Newsletters may offer personalized content or advertisements. Learn more