Adam Stewart
Marketing Director at Rakuten's Play.com
Adam Stewart is Marketing Director at Rakuten's Play.com and sits on the Executive Leadership Committee. Since his appointment in March 2011, Adam has led the development of Play.com's marketing function and implementation of a strategy to allow the business to develop and grow as part of the Rakuten Group.

Prior to joining Play.com Adam worked for RBS for over five years. He started at RBS as Head of Internet for Credit Cards where he was responsible for customer acquisition and retention, and online banking for a large portfolio of RBS Group brands. He then moved into a role which was specific to Online Marketing and Digital Channel Development across retail, business and corporate banking, where his expertise in the area of CRM Intelligence and multi-channel communication proved invaluable.

Adam grew up in Melbourne Australia and has been living in the UK since 2002. Adam holds a Business degree in Management and Marketing from Monash University in Melbourne. He has extensive digital marketing experience having started an online marketing agency, Alkemi, in Melbourne with his brother in 1997.

Rakuten, Inc. (JASDAQ: 4755), is one of the world's leading Internet service companies, providing a variety of consumer and business-focused services including e-commerce, travel, banking, securities, credit card, e-money, portal & media, online marketing and professional sports. Rakuten is expanding globally and currently has operations throughout Asia, Western Europe, and the Americas. Founded in 1997, Rakuten is headquartered in Tokyo, with over 10,000 employees worldwide. For more information, visit http://global.rakuten.com/group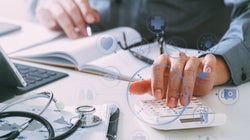 Most people are surprised to learn how little family doctors are paid for all of the services they provide.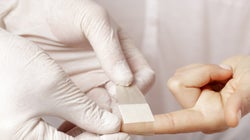 Every Ontario citizen still has a social duty to use OHIP appropriately so as not to overburden the health-care system and our economy.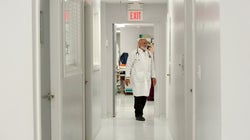 Canada, and especially Ontario, has become an increasingly unattractive place to practice as a doctor.
SUBSCRIBE AND FOLLOW
Get top stories and blog posts emailed to me each day. Newsletters may offer personalized content or advertisements. Privacy Policy