Ale a démarré sa carrière en tant que professionnelle de l'informatique dans des multinationales comme Procter & Gamble et Johnson & Johnson. Lors de son installation à Vancouver, elle s'est également frottée au monde de l'entreprise en travaillant pour des cabinets de conseil spécialisés. Ses principaux champs d'action étaient alors le déploiement et la gestion d'ERP et de stratégies de gestion de la relation client (GRC). Pour son dernier poste en entreprise, chez Johnson & Johnson, elle a coopéré avec divers groupes commerciaux au sein de l'organisation, proposant des solutions informatiques dans les domaines de l'efficacité commerciale et du marketing digital. C'est alors qu'elle a acquis son expérience en matière de protection de la vie privée. En 2014, elle a fondé Kirke Management Consulting dans le but d'aider les organisations à atteindre leurs objectifs commerciaux en trouvant de nouvelles opportunités de croissance, tout en gérant les risques susceptibles de compromettre leur succès.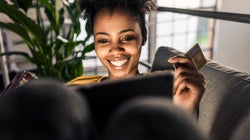 On Consumer Rights Day, we're reminded that the digital marketplace is where scams, fraud and identity theft flourish.
Are organizations incentivized to prioritize our safety, or are they more driven by self-preservation? At times, it can be the latter.
SUBSCRIBE AND FOLLOW
Get the top stories emailed every day. Newsletters may offer personalized content or advertisements. Privacy Policy