Alison Myers
Writer, Photographer, Lifelong Contemplator
Alison Myers is a writer and photographer currently in the midst of a
motherhood-induced self-identity crisis
. A former, award-winning journalist who reported from Ottawa, London, and Washington, D.C., Alison now spends much of her time making cheese sandwiches and managing social calendars for the world's most demanding bosses while wondering how everyone else seems to have this gig nailed.
Follow her on
Facebook
,
Instagram
and
Twitter
.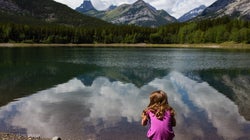 We have all been waiting impatiently for this day.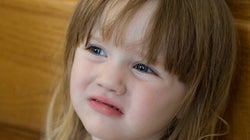 Kindergarten is the modern world's dunk tank into cold, hard reality. One day, you're sleeping 'til you're done, eating a lazy breakfast, and getting dressed when the mood strikes. The next day you're ripping yourself out of bed, being blinded by the rise of curtains and shovelling down food in an attempt to provide sustenance before the bell rings.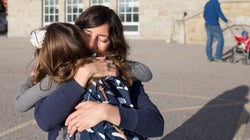 How the hell did that happen so fast? Why the hell did I want it to? Now it's all coming crashing down around me, all this time that I can't get back, and I finally empathize with the ugly cry set.
SUBSCRIBE AND FOLLOW
Get the top stories emailed every day. Newsletters may offer personalized content or advertisements. Privacy Policy