Andrea Foster
Mother of twins with tuberous sclerosis

When Andrea Foster brought her five-month-old daughter Annie to The Hospital for Sick Children because she was having unexplained seizures, Andrea had never heard of TSC or its causes. Soon after learning that TSC can be caused by a random genetic mutation, she had to face the painful reality: not only was Annie diagnosed with TSC, but her identical twin sister Audrey had the exact same genetic disorder.

As the girls have been growing up, the disease has also progressed, manifesting through other symptoms. At the age of five, both twins were diagnosed with autism and, now nearly 10 years old, they both exhibit the disease's telltale physical signs, such as ash leaf spots and angiofibromas (red marks) across the bridge of their noses. The twins are so alike that an MRI has revealed they have a nearly identical number of small inoperable tumours covering their brains.

Despite the heartbreaking challenges of raising her twin daughters with TSC -- in addition to two other children, now aged 11 and 13 – Andrea says that she's been fortunate to have the support of her family and an extensive, dedicated healthcare team to help her with the unpredictable and lifelong commitment of TSC.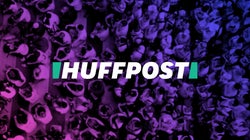 The jackhammer pounded the garage floor all day. Periodically, a saw blade screeched and the jackhammer took a brief rest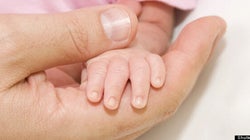 When she was only four months old, the unthinkable happened -- my daughter Annie experienced her first seizure, then she was subsequently diagnosed with Tuberous Sclerosis Complex (TSC). It was only three weeks later when her twin, Audrey, began having seizures, and her diagnosis of TSC followed.
SUBSCRIBE AND FOLLOW
Get top stories and blog posts emailed to me each day. Newsletters may offer personalized content or advertisements. Privacy Policy