Anna Pippus is a lawyer specializing in farmed animal and plant-based food law, policy, communications, and advocacy. She serves as director of farmed animal advocacy for Animal Justice and strategic advisor for We Animals. Anna's work and writing have been featured in Globe and Mail, Toronto Star, Canadian Press, CBC, CTV, Global, National Observer, Hill Times, and others. She lectures on food law issues at conferences, schools, and government committees across the country, and has authored a legal textbook chapter on animal farming in Canada. She also maintains a popular Instagram account, Easy Animal-Free, showcasing how to prepare family-friendly plant-based meals. Anna is a mother of two thriving boys who have been vegan from conception.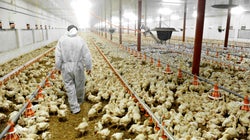 The short-term profit interests of select food industries should not be permitted to compromise our health.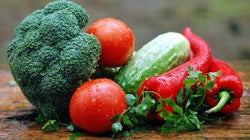 The Canadian government is consulting Canadians on three food law or policy changes that would impact animals.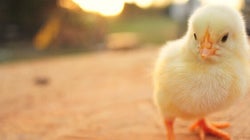 Canadians slaughtered a staggering 640 million chickens in 2014 alone, which makes them by far the largest population of animals under human care. What's more, the degree of suffering experience by commercially-reared chickens is considered by some experts to be among the worst of factory farmed animals.
SUBSCRIBE AND FOLLOW
Get top stories and blog posts emailed to me each day. Newsletters may offer personalized content or advertisements. Privacy Policy