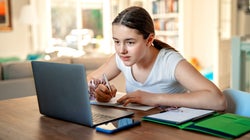 Tetiana Soares via Getty Images
If the pandemic has taught us anything, it's that different kids need different options for learning.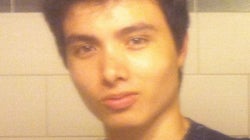 When you look the statistics on violence against women, Elliot Rodger's act doesn't seem so much like a one-off incident. He was participating, albeit in a grandiose public way, in the time-honoured tradition of controlling women with violence and punishing them when they don't behave as desired. This is what the Men's Rights Movement teaches its members. Especially vulnerable, lonely young men who have a hard time relating to women. It teaches them that women, and especially feminist women, are to blame for their unhappiness. This is what the Men's Rights Movement does: it spreads misogyny, it spreads violence, and most of all it spreads a sense of entitlement towards women's bodies.
SUBSCRIBE AND FOLLOW
Get the top stories emailed every day. Newsletters may offer personalized content or advertisements. Privacy Policy