Arash Sharma is a public servant, social scientist, and writer. As an Assistant Innovation Designer at Employment and Social Development Canada, he leverages behavioural insights and design-thinking to develop actionable policy and program recommendations for the federal government. His interest in behavioural insights was stirred upon the completion of his Honours Degree in Psychology at Concordia University, which he now complements with an MSc in Marketing at the John Molson School of Business. The core of his graduate research investigates charitable giving and prosocial behaviour. In parallel, he fosters his long standing interest in examining the mechanisms underlying consumers' attention, memory, and decision-making. Arash remains committed to disseminating his insights to clients and the broader public. His work has been featured in The John Molson Business Review, The Concordian, The Link, as well as the behavioural economics think-tank The Decision Lab. LinkedIn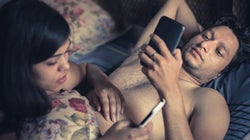 We can choose to prioritize human connections over virtual ones this coming year.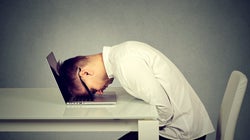 Bound by mortgage payments, insurance premiums, and credit card debts, we drudge along carrying unfulfilling tasks through to their undue completion.
SUBSCRIBE AND FOLLOW
Get top stories and blog posts emailed to me each day. Newsletters may offer personalized content or advertisements. Privacy Policy