Arthur Delaney started working for HuffPost in 2009. He covers politics and the economy. Previously he wrote for the Washington City Paper, The Hill newspaper, Slate Magazine, and ABCNews.com.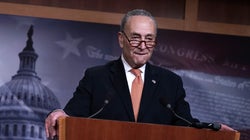 Alex Wong via Getty Images
Senators are set to approve a three-week funding measure to reopen the government.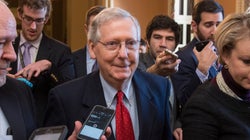 Tom Williams via Getty Images
It's a huge victory for President Trump.
SUBSCRIBE AND FOLLOW
Get top stories and blog posts emailed to me each day. Newsletters may offer personalized content or advertisements. Learn more