Attiya Khan
Co-director/writer, "A Better Man," Director, "Weathering"
Attiya Khan is a Toronto-based documentary filmmaker and advocate for domestic violence prevention. Her first film, "A Better Man," documents a conversation between Attiya and an ex-partner who used violence against her. Attiya is currently in the early stages of developing her next documentary, "Weathering," which will explore the impact of racism on pregnancy, birth and the postpartum period. Before making films, Attiya was a counselor and advocate for women and children who have experienced domestic violence. She worked in shelters and at YWCA Toronto, where she ran a training program on crisis intervention and oversaw the December 6th Fund, which offers interest-free loans for women fleeing domestic violence.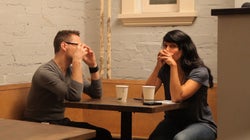 Attiya Khan/A Better Man
Judgment and online attacks have forced me to step back after years of raising awareness about domestic violence.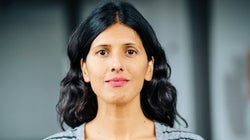 I am making a documentary called <em>A Better Man</em> that is based on a conversation I had with an ex-partner who physically abused me over 20 years ago. We lived together when we were teenagers. Since I escaped that relationship, I have been an advocate for women who have experienced domestic violence. I asked the man who hurt me every day for two years to discuss the abuse while being filmed. He said yes. If we truly want to end violence against women, we need new solutions. My personal experience, my professional life, and my heart tell me that empowering men to change must be part of the picture. Let's step up and make it happen.
SUBSCRIBE AND FOLLOW
Get top stories and blog posts emailed to me each day. Newsletters may offer personalized content or advertisements. Learn more