Her quick wit and infectious personality led Barbara to work with some of the biggest international organizations and brands. She is lazer focused on providing excellent client experiences and creating safe inclusive spaces.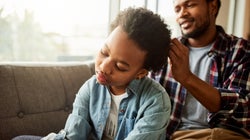 jeffbergen via Getty Images
With salons and barbershops closed, it's all on parents. But we've got you!
SUBSCRIBE AND FOLLOW
Get the top stories emailed every day. Newsletters may offer personalized content or advertisements. Privacy Policy