Brendan has made an enormous contribution in the cannabis space over the last six years as an international pioneer of the cannabis movement, investing both his capital and leadership into the industry. Through Privateer's companies, Leafly, Tilray and Marley Natural, Kennedy has helped provide medical cannabis, as well as valuable information, to patients and consumers by creating positive publicity for the industry. Brendan brings a strong background of entrepreneurship and hands-on business experience to Privateer Holdings and all the companies in its portfolio. He's successfully led the development of new and existing companies, building teams, crafting products and guiding operations. With a voracious appetite for information, Brendan's insight into technology and growth industries led him to the forefront of consultation and solutions for the venture-backed business community. Brendan attained his Bachelor's Degree from University of California, Berkeley, his Master's in Engineering from University of Washington, and his MBA Yale School of Management. Brendan lives in Seattle, WA with his wife, Maria. He has finished six Ironman triathlons.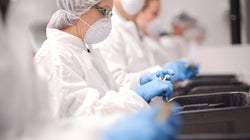 We should leverage the success of our domestic model to address the gap in access to quality products worldwide.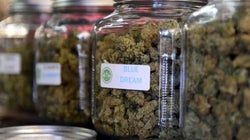 Reasonable taxation, responsible branding and in-store marketing are the most powerful tools the federal government has to eliminate the black market. Professional companies must be allowed to explain to consumers why their products are superior to those offered by their illegal competitors.
SUBSCRIBE AND FOLLOW
Get the top stories emailed every day. Newsletters may offer personalized content or advertisements. Privacy Policy