Carl Hétu is the Canadian National Director of the Catholic Near East Welfare Association, an agency of the Holy See that supports the churches and peoples of the Middle East, Eastern Europe, Northeast Africa and India. <br> <br> After 20 years of experience working in justice and development work, Carl was named the first national director of CNEWA Canada in 2004. He travels regularly to the Middle East (Palestine-Israel, Jordan, Lebanon) as well as Ethiopia and Ukraine and has visited Syria, Egypt, Eritrea, India, Russia, Georgia and Armenia. <br> <br> He regularly comments on issues affecting these regions and the role and impact on Christian and local minority communities. <br> <br> Carl has had audiences with Pope John Paul II, Pope Benedict XVI and Pope Francis.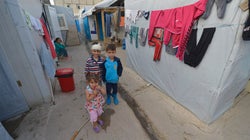 Minority groups would be the biggest losers if a new civil war breaks out.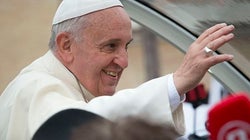 Pope Francis' visit to Egypt April 28-29 is important, as the direction the country takes - peace or continued volatility - will greatly impact the entire region. If Egypt can become a model of stability through interfaith dialogue, reconciliation and a desire to work for the common good, it may very well be the road map to lasting peace in the Middle East.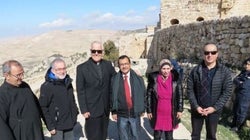 On January 30, I joined 300 Muslims and Christians who gathered at the Gatineau mosque. At the invitation of Archbishop Paul-André Durocher Catholics and Muslims started talking to each other -- embracing, shaking hands and some even hugging -- to find human beings that needed one another in this time of crisis.
SUBSCRIBE AND FOLLOW
Get top stories and blog posts emailed to me each day. Newsletters may offer personalized content or advertisements. Privacy Policy