Celina Caesar-Chavannes
Mom, entrepreneur, politician, mental health advocate, Black woman
Celina is the Member of Parliament for Whitby, where she lives with her husband and three children.

Prior to her election, she was a successful entrepreneur and the recipient of the Toronto Board of Trade's Business Entrepreneur of the Year for 2012 and the 2007 Black Business and Professional Association's Harry Jerome Young Entrepreneur Award. In addition, she has worked with a variety of private, government and non-government organizations as a celebrated research consultant. As a result of her work, Celina is a well-known international lecturer on the inclusion of marginalized populations in clinical research.

Celina has a Bachelor of Science, an MBA in Healthcare Management and an Executive MBA. She is a past member of the Governing Council at the University of Toronto, and past Vice Chair of Campus Council at University of Toronto Scarborough. She also sat as member of the Institutional Advisory Board with CIHR's Institute of Neuroscience Mental Health and Addiction, and is a member of the Congress of Black Women.

Celina currently serves as the Parliamentary Secretary to the Prime Minister and is an active and engaged member of several Interparliamentary Associations and Friendship groups.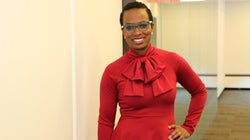 I thank you. I love you. And this Black History Month, it is my privilege to honour you.
Through international trade Canada is taking concrete steps to ensure that women benefit from the growth and wealth world markets offer.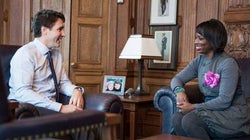 I believe in the power of storytelling and owning your story. Owning my depression is my therapy. Talking about it, in my opinion, gives others permission to talk about mental health as well. Not everybody is able to be vulnerable and express themselves, but I am, and so, I do!
SUBSCRIBE AND FOLLOW
Get the top stories emailed every day. Newsletters may offer personalized content or advertisements. Privacy Policy