Christina Crook
Award-winning Author of The Joy of Missing Out and Writer-in-Residence at the Henri Nouwen Society
Christina Crook is the award-winning author of <em>The Joy of Missing Out: Finding Balance in a Wired World</em>. <br> <br> Her commentary on technology and our daily lives has appeared in the <em>New York Times, Psychology Today, Women's Health</em>, NPR and the CBC. Her essays and poetry have appeared in <em>UPPERCASE magazine, Utne Reader</em>, <em>the Literary Review of Canada</em>, and <em>Vancouver magazine</em>. She is a <a href="https://www.youtube.com/watch?v=3g3rhVnaTy0" rel="nofollow">TEDx alum</a> and a graduate of the Simon Fraser University School of Communication. <br> <br> She is currently completing a writing residency with the Henri Nouwen Society based at the University of Toronto. <br> <br> <strong>Join her in living with More Joy, Fewer Screens and Better Habits at <a href="http://www.dailyjomo.com" rel="nofollow">www.dailyjomo.com</a>.</strong>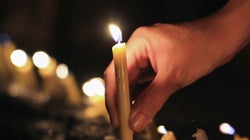 May the source of all these mysteries guide us home.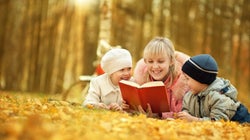 I'm a mother of three young children, I have an executive husband that travels often for work, I have no family living nearby to help out. I have a lot of good reasons to say "I'm so busy." But the truth is, there are windows in my day for slowing down.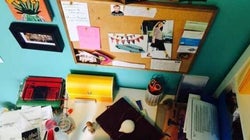 Like most 21st-century humans, I am burning the candle at both ends. When I feel the world spinning too quickly and have a moment's respite, I don't look up, I look online. I scroll through Facebook because, well, that's what I do. This indifference to an obviously compulsive behaviour lets a day slip quickly by.
SUBSCRIBE AND FOLLOW
Get the top stories emailed every day. Newsletters may offer personalized content or advertisements. Privacy Policy