CIBC Run for the Cure
#CIBCRunfortheCure
The Canadian Breast Cancer Foundation CIBC Run for the Cure is the country's largest single-day, volunteer-led event in support of creating a future without breast cancer.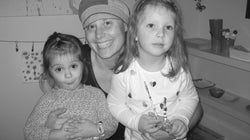 The diagnosis left me in shock. In fact, it felt like a surreal out of body experience.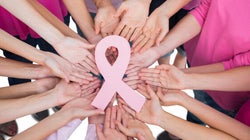 I can't remember a time when breast cancer didn't cast a shadow over my life. For more than three decades it has been a constant, unwanted and unwelcome companion. When I was 14, my mother passed away from breast cancer. She was 39 years old. Prior to that, the disease took her older sister at the age of 42. I'm not sure why I was shocked when I was diagnosed in 2002, in my thirties.
SUBSCRIBE AND FOLLOW
Get top stories and blog posts emailed to me each day. Newsletters may offer personalized content or advertisements. Learn more