Craig Damian Smith
Craig D Smith researches international migration at U of T. He's lived in Amsterdam, Cairo, Jerusalem, & Sarajevo.
Craig Damian Smith is wrapping up his PhD in Political Science at the University of Toronto. He researches, teaches, and writes on the international politics of mobility and regional politics.

Craig's research has involved several years throughout North Africa, the Middle East, Europe, & the Western Balkans.

Craig has provided commentary to the BBC World Service, Toronto Star, National Post, Ha'aretz, and other international media outlets.

To can get a feel for his research here: http://www.cbc.ca/radio/ideas/ideas-from-the-trenches-refuge-1.3336921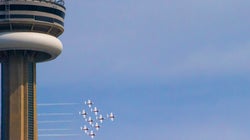 Many of the trolls said refugee newcomers should "go home" or accept the show as part of Canadian culture.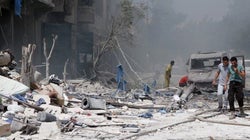 Welcoming refugees into our communities implies a responsibility to provide a safe environment for rehabilitation and integration. Yet this weekend thousands of our neighbours will be exposed to trauma in a spectacle many of us would do away with in the first place. The air show is nothing like a charity bike ride. In a city with a large population of refugee newcomers and people who have experienced the trauma of war it is insulting, invasive, and violent.
SUBSCRIBE AND FOLLOW
Get top stories and blog posts emailed to me each day. Newsletters may offer personalized content or advertisements. Learn more