Darryl Raymaker
Practiced law in Calgary for more than 50 years, during which he was active in community affairs and the Liberal Party for which he was a candidate four times.
Darryl Raymaker was born and raised in Southern Alberta, attended the University of Alberta and practiced law in Calgary for more than 50 years. He has been a member of the Liberal Party since 1963 and has been active in community affairs. He has dedicated considerable time to public service serving as chairman of the Calgary Police Commission, as a member of a major hospital board, and as a member of the Calgary Planning Commission. He has also served on the boards of several public companies and the Canada Deposit Insurance Corporation.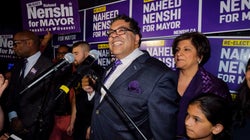 He represents what Calgary has become and what conservatives are trying to smother.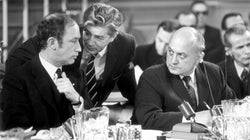 The earlier Trudeau-Benson experience should inform today's initiative.
SUBSCRIBE AND FOLLOW
Get the top stories emailed every day. Newsletters may offer personalized content or advertisements. Privacy Policy