David Schulze
Senior Partner in the firm of Dionne Schulze
.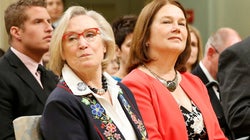 Changing titles for ministers won't change this political and legal reality.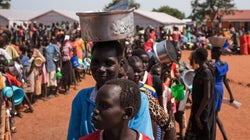 Last month, the United Nations High Commission for Refugees (UNHCR) estimates that in just three weeks, it processed 37,491 refugees from South Sudan who were fleeing to neighbouring Uganda -- 8,200 arrived in a single day.
First Nations are looking for an educational system adapted to their realities and their culture. Unfortunately, the federal government's new approach seems to be based on the view that band councils are the problem and provincial school boards (or bodies like them) are the solution. But the evidence shows the government will not be able to solve the problems experienced by schools on-reserve simply by handing responsibility for them over to new or different institutions. The students will remain in the same communities with the same challenges.
SUBSCRIBE AND FOLLOW
Get top stories and blog posts emailed to me each day. Newsletters may offer personalized content or advertisements. Learn more