Dr. Steven Murphy
Dean, Ted Rogers School of Management at Ryerson University
Dr. Steven Murphy is Dean of the Ted Rogers School of Management at Ryerson University, an award-winning professor and academic leader on a mission to reinvent business education for the 21st century. He is a strong advocate of student entrepreneurs and is passionate about strengthening equity, diversity and inclusion in both the classroom and workplace. Dr. Murphy is a nationally recognized expert in organizational behaviour and an accomplished researcher with over 100 papers, book chapters and technical reports to his credit. He is a board director with the Toronto Region Board of Trade. Follow him on Twitter @DrStevenMurphy.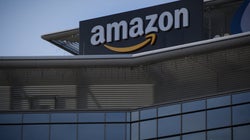 The Six is the most vibrant, diverse city in North America, buzzing with innovation and budding entrepreneurs and startups.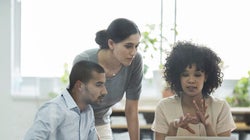 In the past few days, business leaders across the U.S. have spoken out against President Trump's executive order on immigration. Indeed, the business case for diversity is compelling. Having different opinions at the table is critical for innovation in the information age.
SUBSCRIBE AND FOLLOW
Get top stories and blog posts emailed to me each day. Newsletters may offer personalized content or advertisements. Privacy Policy