Farhia Ahmed is a self-described productivity junky, coffee addict and lover of pizza. Despite being a working mother of four, Farhia is the woman you call when you need to get things done! She's known to work on projects she's passionate about, injecting them with her enthusiasm and professionalism. She is a dedicated human rights advocate. Her passion for social justice is evident from her most recent endeavor as Co-Chair of the Justice for Abdirahman Coalition – an Ottawa based social justice and advocacy group working to ensure transparency and accountability it law enforcement institutions. When she's not in her federal '9-5' Farhia is usually busy meal planning, chasing around her four kids, sipping coffee with her husband and kicking it with family and friends.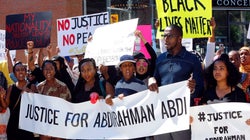 The Act is proof that ordinary citizens can make meaningful contributions and effect far-reaching changes to strengthen our democracy.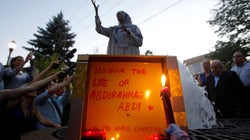 Today marks one year since the loss of a son, a brother, an uncle, a citizen of Ottawa and a member of our Canadian family.
SUBSCRIBE AND FOLLOW
Get top stories and blog posts emailed to me each day. Newsletters may offer personalized content or advertisements. Learn more