Fatima Zaidi
VP of Business Development at 88 Creative, and named Marketing Magazine's top 30 under 30 marketers and brand developers for 2016.
Fatima Zaidi has had over eight years of experience in Business Development, Sales, and strategy. Her expertise in sales effectiveness, and partnerships led her to the role as VP of Business Development for 88 Creative, a Toronto-based creative communications agency. Prior to 88 Creative she was Head of Business Development at Rent frock Repeat and was responsible for the overall management of all strategic business development, marketing, and customer relationship activities nationwide. She also took ownership of the management of the sales and corporate strategy functions. Fatima is a fashion commentator for Global News and was named one of marketing magazines top 30 under 30 marketers and brand developers for 2016.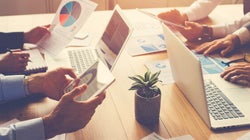 If you're in sales at a small business, reaching out to potential customers can be a formidable necessity. Most salespeople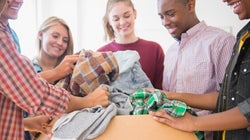 In light of the massive amount of waste produced annually, we as a global community need to rethink our approach to consumption and increasingly shift our mindset from a linear "take, make, and dispose" school of thought to "reduce, reuse, and recycle," thus creating a circular, self-perpetuating economy.
SUBSCRIBE AND FOLLOW
Get the top stories emailed every day. Newsletters may offer personalized content or advertisements. Privacy Policy