Hadeel Abdel-Nabi is a freelance journalist based out of Calgary, Alta. She writes about social issues, identity politics and regular politics — her work has appeared in publications like VICE, Avenue Calgary, the Sprawl and more. She has produced multiple podcasts and published a book of poetry called Peace Be Upon You, which takes a look into the Canadian Muslim experience. Her life revolves around words and she likes it that way.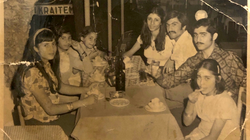 Hadeel Abdel-Nabi
Learning to adapt my family's traditional dishes was a delicious challenge.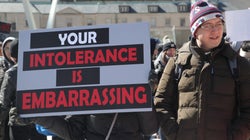 Once we start to open our eyes to how deeply racism and Islamophobia have been woven into our culture, we must then ask who we are as Canadians?
SUBSCRIBE AND FOLLOW
Get the top stories emailed every day. Newsletters may offer personalized content or advertisements. Privacy Policy