Spokesperson for Polysesouvient "Students and Graduates of Polytechnique for Gun Control"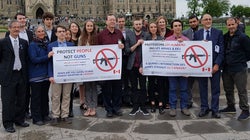 An open letter from survivors of gun violence and the families of victims.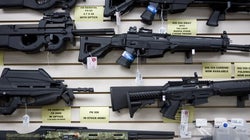 Last week, the House of Commons passed (and sent to the Senate) Bill C-42, the ironically named Common Sense Firearms Licensing Act, which would not only loosen controls on possession permits and transportation of handguns, but make it more difficult for the RCMP to ensure weapons prohibited by law remain out of the hands of civilians. Is it wishful thinking to ask whether, this time, the Senate will do its job and act to protect the public from a partisan self-serving and dangerous law designed to attract votes from a small minority?
SUBSCRIBE AND FOLLOW
Get top stories and blog posts emailed to me each day. Newsletters may offer personalized content or advertisements. Privacy Policy