Hillary Schneider
Leadership Coach, Equine Guided Facilitator, Founder of Epona Rise Retreat Center.
Hillary Schneider is a leadership coach, equine guided facilitator and retreat founder. A life long dreamer in pursuit of a higher calling, she currently finds herself living her idea life on a stunning 80 acre ranch in the beautiful British Columbia Canada with her herd of 15 rescue horses and 2 dogs. She works with visionary entrepreneurs, creators and space holders that are needing a dose of courage to show up fully in their authentic voice, purpose and brilliance in the world. Her work revolves around the philosophy that we have great capacity in our lifetime to create impact and it is our responsibility to step into it.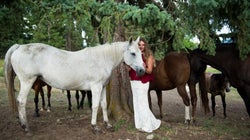 There is no other animal, besides dogs, that have served humans moreso than them.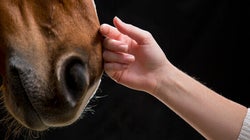 When people walk out in the field of horses with me, they are entering into a space where no ego exists. There is only the pure reflection from the horses who, because of their prey nature, are reading not what we show on the surface but the intention of energy we are holding underneath that. We are mirrored from a place of pure authenticity where our own blindness and unconscious habits are revealed in an instant due to the highly sensitive nature and intuition that the horse brings to the conversation.
SUBSCRIBE AND FOLLOW
Get top stories and blog posts emailed to me each day. Newsletters may offer personalized content or advertisements. Learn more