On October 2007, the Ontario Child Advocate (the Advocate's Office) was established with the passage of Bill 165 by the Legislative Assembly of Ontario. On July 14th, 2008, an all-party panel appointed Irwin Elman as the Provincial Advocate for Children and Youth to provide leadership to the Advocate's Office – the first independent office of its kind in Ontario – to amplify the voices of children and youth in its mandate. Up until April 30, 2019, the Advocate's Office worked to make sure young people knew their rights, their opinions were taken into account in matters that concerned them and their voices were heard. The Office's advocacy aimed to ensure young people were at the centre of all services provided to them and decisions made about them. Drawing on the strength of young people, the Advocate's Office worked to fill the gap between what government, service providers and policy-makers intend, and the reality experienced by some of the most vulnerable children and youth in Ontario.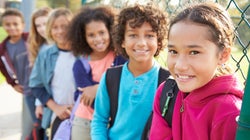 monkeybusinessimages via Getty Images
I read the news and wonder if we are truly a country that values children's rights.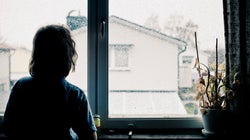 Katja Kircher via Getty Images
Child protection, like other systems of care responding to the COVID-19 crisis, has reduced services.
SUBSCRIBE AND FOLLOW
Get the top stories emailed every day. Newsletters may offer personalized content or advertisements. Privacy Policy