Jason Cherkis is a national investigative reporter for The Huffington Post. He has investigated and reported in-depth pieces on gun violence in the aftermath of the Sandy Hook massacre, and the neglect of plant workers in Kentucky. He first joined The Huffington Post as a politics reporter covering the 2012 elections. He previously worked as a crime reporter for 14 years at Washington City Paper, where he was a two time Livingston Awards for Young Journalists finalist, and received multiple awards from the Association of Alternative News Weeklies.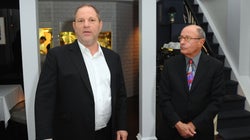 Andrew H. Walker/Getty Images
"You'd never find a critical piece about Harvey ... in the paper. You just wouldn't."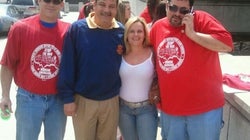 WASHINGTON -- In early 2011, Elizabeth Miller, a bus driver for the Port Authority in Pittsburgh, received notice that she
SUBSCRIBE AND FOLLOW
Get top stories and blog posts emailed to me each day. Newsletters may offer personalized content or advertisements. Learn more